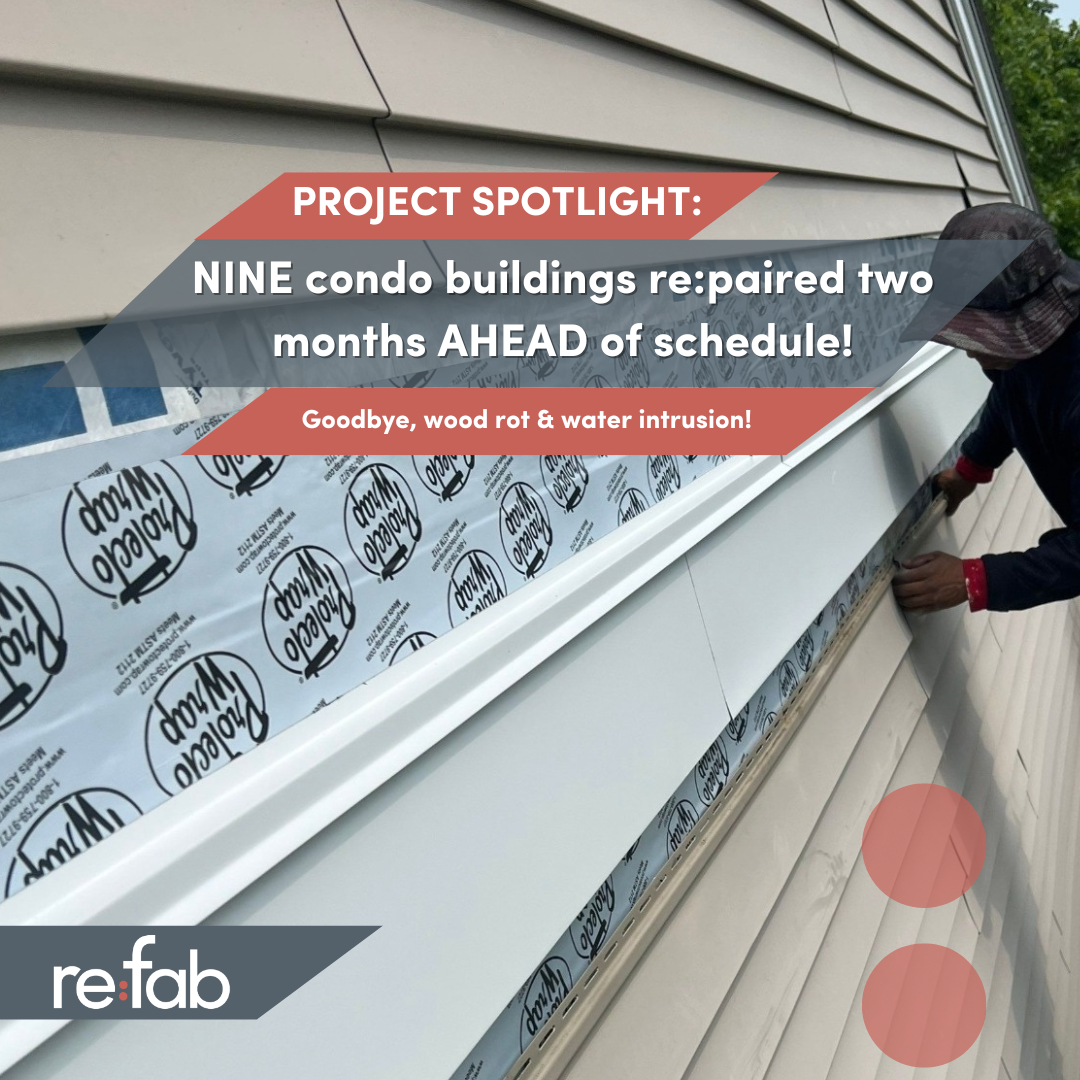 We repaired nine condominium buildings two months ahead of schedule!
We recently completed work for a multi-family client's 9-building, 87-unit, condominium community in Ludlow, Massachusetts. Water intrusion and wood rot was a major issue throughout the community's rooflines. re:fab was tasked with fascia repairs, replacing existing aluminum coil wrapped ledger boards, water tables and plywood sheathing, along with vinyl, to stop water penetration. We completed the project two months ahead of schedule. This was achieved by increasing labor capacity and efficiently executing multiple buildings simultaneously, during an exceptionally precipitous spring.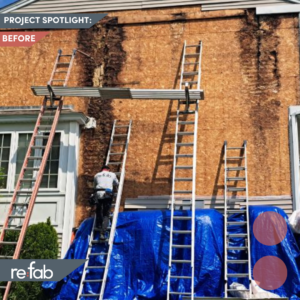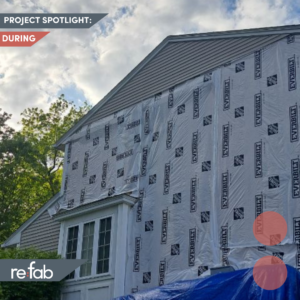 When the existing coil was installed over the ledger boards, the original installer neglected to install a drip edge and/or bend the edges of the coil wrap to a 90 degree step up, which would go behind the vinyl siding. Neglecting to install the coil in this fashion allowed water to flow and collect behind the vinyl siding, causing various degrees of wood rot behind the vinyl siding over the years.
After extensively reviewing the client's goals and project needs, our team developed a full demolition and plan before going forward with the ledger board revamp. Ten crew members demolished the rotted plywood and framing underneath the siding, without disrupting the interior of each building's sheetrock. Once the wood was replaced, we lined it with Tyvek®, for added protection against the elements. New ledger boards were wrapped with new coil and installed with a proper drip edge.
Quality reinstallation was ensured in each and every aspect of the complex siding project. Crew members worked quietly, kept a clean and contained work area and were very respectful of the residents.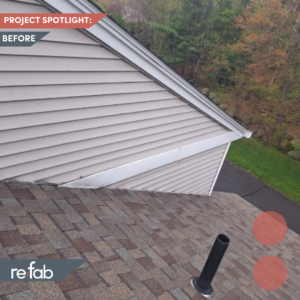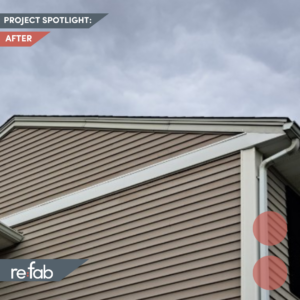 We think this was a smooth and much-needed restoration! Lucky for us, we're not the only ones who think that. We got a 10/10 on our project survey score and here is what our client's property manager had to say about the project:
"Great communications, high quality of work, all project goals achieved!"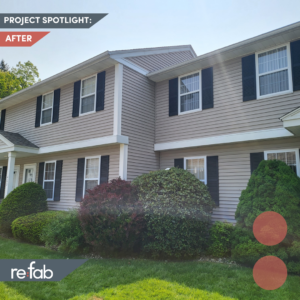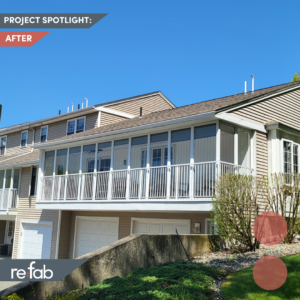 Need a re:paint, re:model, or re:fresh soon? Contact us now to get a free quote! We're able to start your project in 2 weeks and finish on time and on budget!