Team
At re:fab, we work with the goal of "Everyday Until It's Finished" as our internal motto.
Driven by a fierce entrepreneurial spirit and the belief that a trusted, true-to-its-roots family business could deliver industry leading contracting services, Dave has grown re:fab, from a local painting company to a New England one-stop-shop painting and renovation enterprise, over the last 30+ years. Under his leadership, the re:fab team has won numerous awards for outstanding overall client service as well as outstanding service for commercial clients with multiple locations.
Dave is also the President of our sister brand, re:fab Living, and has been a Licensed Broker in the Real Estate business for over 20 years. With a huge involvement and background in the Southcoast area, Dave knows the ins and outs of this region's unique neighborhoods, needs, and features. Whether he is purchasing and flipping properties, managing short-term rentals or supporting his property maintenance team, Dave's main focus is making sure each client is extremely satisfied with every transaction from start to finish.
Constantly elevating his team, giving back to the community and finding unique solutions to industry challenges keep Dave busy – along with his five children, wife, Cheryl and several dogs and horses. In the rare event he's not in the office, you can find Dave on a golf green, the ski slopes of Maine or relaxing with his family on the beach.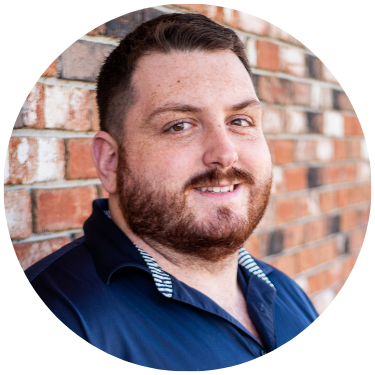 As the son of our owner, Dave Moura, Matt grew up in the family painting and construction business. Matt currently oversees all departments of the re:fab team.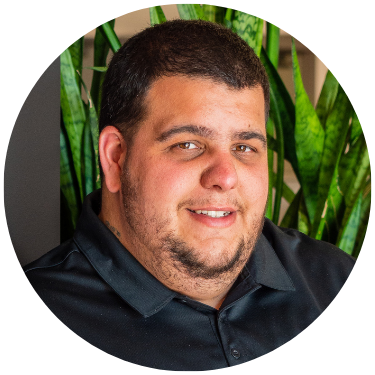 As our Director of Renovation Operations, Matt is responsible for overseeing and managing the day-to-day responsibilities of our estimating and operations departments.
The year was 1980, when our very own Peter Ducharme started his first job at his family paint store business. Later on, he took over the family business and even ran his own painting company. Doing this, he learned a lot about painting, sales and leadership. Peter then used those skills in other positions held through the painting industry, including working at Sherwin Williams in business development and various positions for a national CertaPro Painters franchise corporation.
In 2020, Peter joined the re:fab team as our Director of Business Development, also overseeing our Recruitment and Development department. When it comes to paint, Peter's areas of expertise are in sales, marketing, estimating, production, lifecycle cost analysis, budgetary cost analysis, product specifications and paint coatings failure analysis.
Over the past 40 years, he has received many awards and accreditations including:
- certification with the Rhode Island Small Business Entrepreneurial Training Program
- OSHA-10 certification
- KTE-Tator, Inc. paint coatings safety & health certification
- Sherwin-Williams ArmorSeal® epoxy advanced floor coatings certification
- Color Institute of America certification
- CertaPro Painters LTD Operations General Manager of the Year
- Sherwin-Williams Masters and President's Club Recipient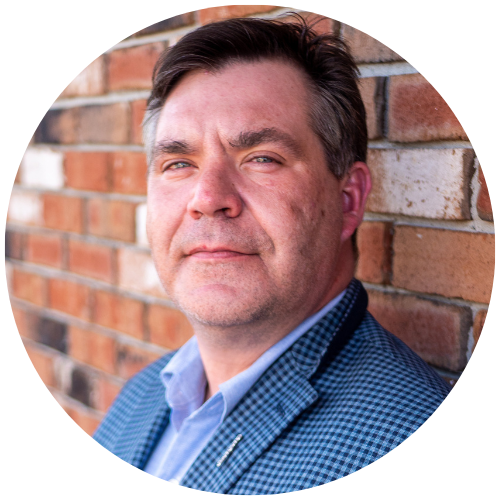 Peter grew up in Fall River, Massachusetts and attended Columbia University where he earned his Bachelor's degree in Sociology. Peter also earned his Master's degree in Education, studying at Fitchburg State University. Prior to working at re:fab, Peter taught psychology and history at various high schools throughout the east coast, spending the majority of his teaching career at Apponequet High School. Peter also has a background in safety program development and training. As the head of our re:paint Division, Peter is responsible for overseeing the paint estimating and operations teams.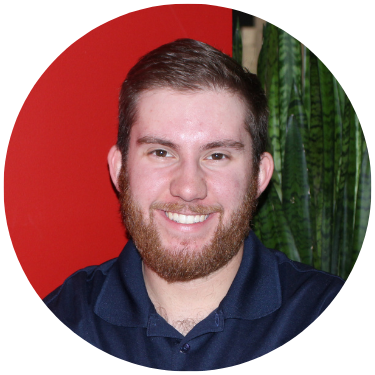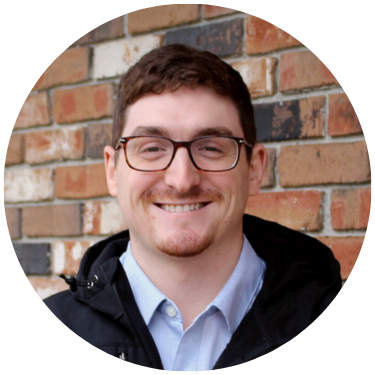 Andrew received his Bachelor of Arts in Physics from Wheaton College, MA in 2020 and Bachelor of Engineering in Mechanical Engineering from Dartmouth College in 2021. Growing up in a contracting company has given him ample field and estimating experience. Previous employment includes working at Suffolk Construction as an Assistant Superintendent, providing oversight of his assigned scope during all phases of construction. Andrew utilizes his technical and leadership experience to make an impact on our Renovations Estimating team. In his free time, he enjoys golfing, skiing, and spending time with his family and wife, Brooke.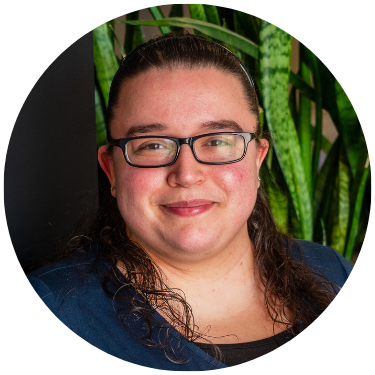 Mark Weiner oversees re:fab's territory-focused Business Development team. Mark has been in the painting industry for 42 years. Working for Sherwin-Williams for 40 years, Mark not only knows how to sell paint, but what it's made up of and how to apply it.
During his time at Sherwin-Williams, he was an assistant manager, commercial sales rep, and specification consultant. He then went on to open his painting consultant firm for 2 years. Mark's 42 years of experience pairs well with re:fab's 31 years.
Before working in the paint industry, Mark worked with his dad at his real estate company. Instead of further pursuing a career in property management, Mark chose to start his career with Sherwin-Willams. We like to say he made the right choice! Over his 40 years at Sherwin-Williams, Mark won many awards including, Architectural Account Executive of the Year for Sherwin-Williams, The American's Group. He also worked on over 5,000 projects. One of his most memorable projects was working with a team that painted the Providence Place Mall. He has also made many connections within several industries.
His specialty in the painting industry is architectural and industrial resinous floors, paints, fireproofing, sealants and marine coatings. Within his short time with re:fab, Mark has already hit the ground running and is coordinating in-house trainings for fireproofing and marine coatings.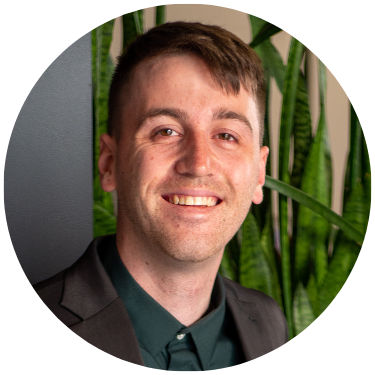 With an uncanny ability to understand his customer's needs and remember even the smallest detail, Ian focuses on helping property managers and building owners make sure their facilities and homes are clean, safe and always looking sharp.
With over 30 years of business development experience working in various industries, Wayne's personable approach to working closely with various groups of people, makes him an invaluable member of our team.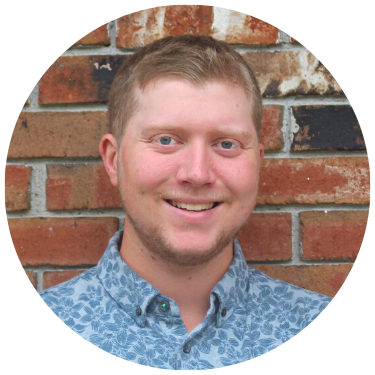 Ian will be the main point of contact for any hospitality, healthcare or assisted living project questions you may have, from the services we provide to project planning. Ian brings a young and positive style to the team that allows him to have a progressive way of working.
Vincent has earned the trust of several national and international companies, and maintained strong client relationships that generate repeat business. He attributes his success to his ability to listen to customers, find the best solution and put their needs first.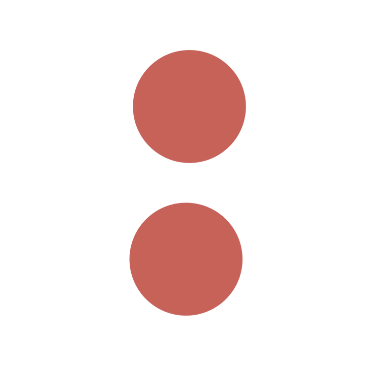 Mark started in the building materials and services in the late 70's focusing on residential paint and electrical material sales. Branching out into hard surfaces of tile, laminates, and stone, he sold to residential clients and builders, then moving into commercial tooling sales and services.
In the Mid 90's, Mark became an architectural specifications salesperson, calling on New England architects and interior designers, working to find the right performance materials for commercial and residential projects with various hard surface materials. Working with both nationally recognized brands, he fought to keep and improve market share, while also building brand awareness of other, lesser-known brands, building "Brand Champions" and increasing sales.
In the last 2 years, Mark learned a new appreciation of commercial project estimation, the challenges and the steps required to bring a bid to clients requesting pricing.
Throughout his growth, some important tenants are ingrained in him:
- Listen, clarify, and listen again.
- It's not the sale, it's the relationship you want.
- Do what you say when you said you were going to do it.
- If you can't get it done in time, communicate.
- Show up.
- Find the clients problems, help them see it and feel the pain, get them to ask you to solve it, not sell them on a solution first.
- Show appreciation.
You are part of a team; the team wins because it takes a team to win.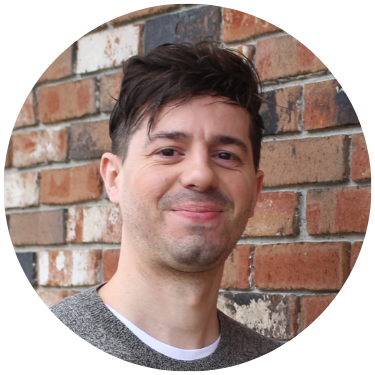 Hailing from Fall River, MA, spent 17 years in Portugal, Sergio enjoys being outside; in his free time, he enjoys running, playing sports, kayaking, and spending time with his baby boy and wife. Of the hobbies completed inside, Sergio enjoys cooking, watching the Patriots, Celtics, and Red Sox, reading, and playing poker. He graduated from BCC with his A.S. in Architectural and Civil Technology and is also pursuing his B.S. in Civil Engineering Technology at ODU.
Sergio brings estimating & project management experience to re:fab. His skill set consists of developing and completing estimates from drawings and specifications, including cost base analysis on materials and labor estimates for residential and commercial buildings. His knowledge of multiple estimating platforms will assist the estimating teams' capabilities.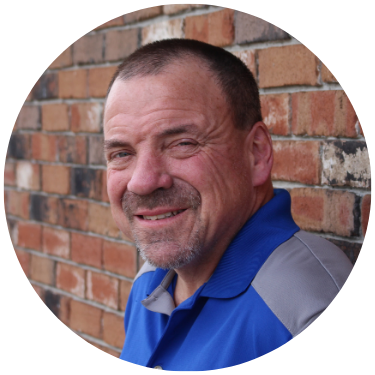 Paul Gray got his start in the painting industry 36 years ago as a painter for a Westerly RI-based contractor. A year later, he started painting for College Pro. Paul went into painting because he needed a job and wanted to learn a skill. After 36 years, we think it's safe to say he learned how to paint!
Over the last three decades, Paul has been in many positions within the painting industry, from painter, foreman, franchise manager, franchise owner, sales and operations manager, estimator, and everything in-between. Being in several departments within painting industry, Paul has gained the knowledge and the know-how when it comes to all things paint.
Paul has also worked for many painting contractors, from local contractors in Connecticut, to national ones all over New England. Paul has earned many awards from previous companies, including Northeast Commercial Sales Associate of the year, twice.
Paul's 36+ years of experience is a true advantage for our already well-seasoned team and for our clients. Paul brings not only a different set of eyes to every project, but he brings the experience to show his know-how to the rest of the team, whether they have been in the industry for 1 or 30 years.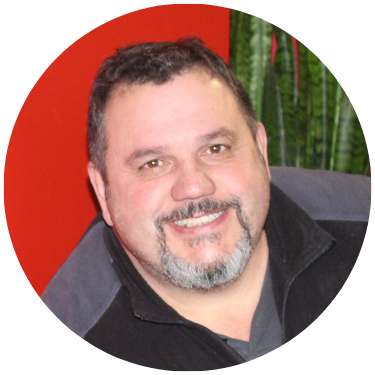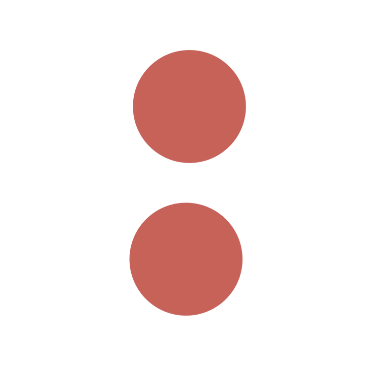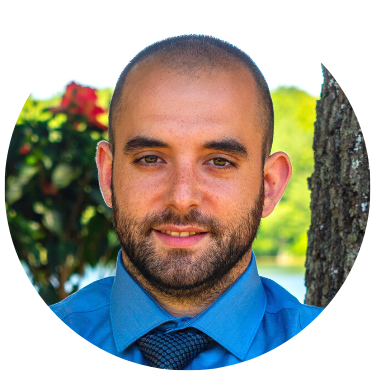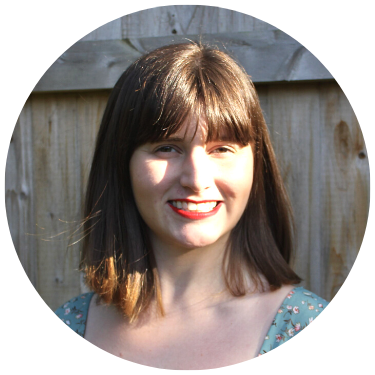 Sarah graduated from Bristol Community College with an Associate Degree in Fine Arts and is currently pursuing a Bachelor's Degree with a concentration in Leadership. She has spent the past 5 years in management at a digital archiving business in Newton. Her administrative experience and studies in leadership helps provide a great deal of support to our teams and projects of all sizes.
Fun Fact: Sarah is also a big animal lover, always looking for new animals to befriend. She currently has 2 cats and 2 dogs of her own. She likes to draw and write in her free time and also loves to go on hikes and mini road trips with friends and family.