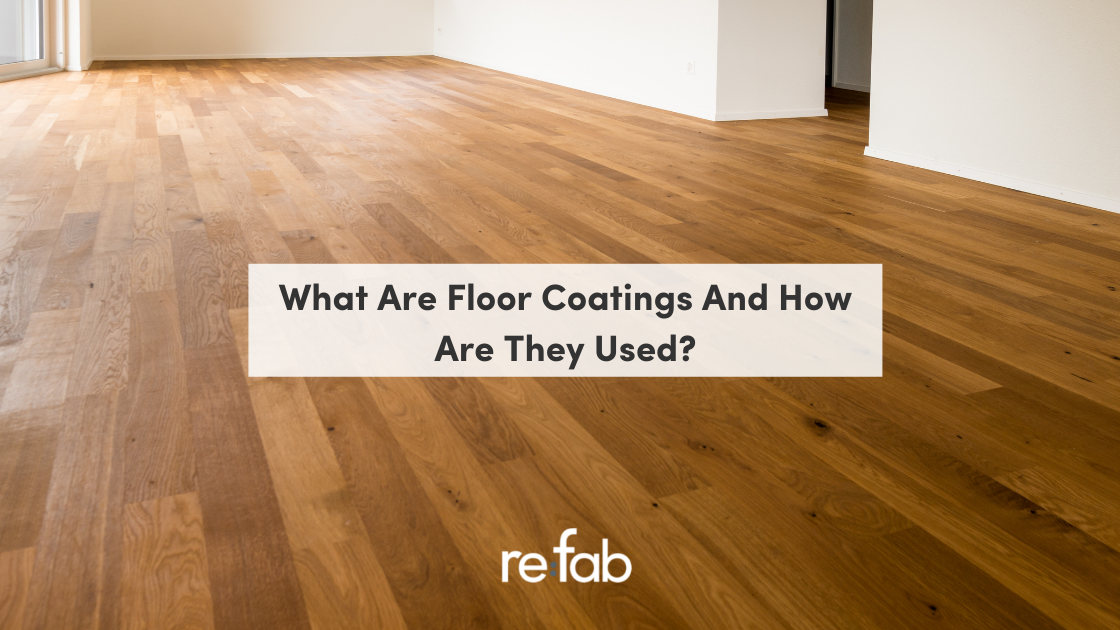 If you've ever been to a bowling alley, you probably don't need any introduction to floor coatings. In any case, floor coatings can create a stunning display for visitors, give a smooth finish to an otherwise dull and uninteresting floor, and impart several features and resistances to the structure.
Your office or a business setup that sees dozens of clients walking through the front door will benefit vastly from a handsome floor. But these things don't happen out of the blue. There is much planning and preparation involved.
A floor coating that inspires requires the experience and expertise of commercial service providers to be the best it can be.
In this article, we will explore the basics of floor coatings and why they matter.
Types Of Floor Coatings
Floor coatings are not as simple as some of the stuff you're probably used to searching on the internet. Some terms refer to their types, while others may be pointing towards their function, even if the two sound very similar.
It is only natural for you to feel overwhelmed by the bombardment of terms you don't understand when searching for floor coatings online. Not to worry because we've got you back!
Here are the major types of floor coatings with brief descriptions of what they're meant for:
1.     Epoxy Floor Coatings
These are the most popular of the lot and find applications in several capacities, including (but not limited to) covering up concrete subfloors or offering protection against chemicals, heat, and impact. The settings may be commercial or industrial, and epoxy can take either route.
2.     Polyurethane Floor Coatings
Following epoxies, polyurethane is a more elastic material meant to serve different roles. It is not a permanent flooring material but does serve decorative roles and is honed for its antimicrobial properties.
3.     Anti-Slip/Slip-Resistant Floor Coatings
Aren't you done with wet floors and people slipping on them? If yes, then this type is the one for you. Employing the collective effect of materials like epoxy and many others, such as coatings, ensure that they're not slippery even when wet.
They find use in areas frequented by people where the floor may be wet such as in restrooms.
4.     Antimicrobial Floor Coatings
Hospitals, clinics, and food joints are some of the places that need to adhere to a strict hygiene code. Such coatings may either be based on epoxies or polyurethane, but in either case, they make sure that microbes, even the toughest ones, don't get the last laughs.
They release antimicrobial substances and create a hostile enough environment to wipe out the microbes.
5.     Decorative Floor Coatings
Decorative options are limitless. Their prime function is to boost an interior's aesthetic appeal, so don't expect much of anything else. Pebbles, flakes, and similar textured materials can add to the appeal of such coatings. Mostly, they are based on epoxies.
6.     Heat Shock-Resistant Floor Coatings
These can withstand the stress of sudden heat shocks such as being washed by hot water all of a sudden. They won't crack under stress and instead retain their integrity.
So we've cleared up one thing: only two base materials make up most of the floorings with only some input from other ingredients to impart them other properties such as resistance or decorative appeal.
Uses Of Epoxy-Based & Other Floor Coatings
So why do people go for these floor coatings?
This section will explore some of the most common uses of floor coatings to understand why they are all the hype nowadays.
1.     Improving The Visual Appeal Of A Space
If you have a nice setup for a restaurant or any other place frequented by people and needs to be visually appealing, a floor coating will be immensely helpful. Epoxies are a common choice for such floorings as they are glossy and work pretty well with overhanging lights.
Moreover, you've got them available in any number of colors and designs. If the floor has some defects and you wish to hide them away, then these floor coverings will be a perfect way of doing so. You can even enhance the looks by using chips or pebbles in the mixture.
The visual preferences may differ for people, but the best part is that floor coatings are just as adaptable.
2.     Enhancing The Resistance & Resilience Of The Floor
High traffic spots are vulnerable to damage from harmful elements, be it heat shock, chemicals, or impact.
This is especially true for industrial floors but may apply, in some cases, for the commercial ones too. For instance, if you operate the garage and are worried about the floor getting ruined by all the harmful chemicals involved in the business, then a protective coating will help put your mind at ease.
Floor coatings can, to varying degrees, tolerate impact shock without cracking under pressure. This means that those dumbbells falling on the floor won't ruin the look of your place. The same applies in the case of heat shocks that are to be expected in garages and kitchens.
No need to worry about harmful chemicals leaching into the floor; they won't go anywhere with chemical resistant flooring to tackle them—lastly, water. If you're worried about spills and slips, then several water-resistant and non-slip options can help you with that.
3.     Sealing Away & Protecting The Floor Underneath
Flooring sealants are also perfect for protecting what lies underneath: the floor.
While obsessing about getting that hideous floor out of sight, we often overlook that it is still worth saving. Fortunately, with floor coatings, that's possible as they will seal the concrete or whatever lies underneath and ensure their longevity.
You've got impressive looks, preservation against all threats, and an increased duration for your underling floor, all in one package.
4.     Bearing Great Burdens
Sudden impacts are one thing, but what about constant burdens? Well, as it so happens, floor coatings are perfect for bearing those too. Epoxy-based floorings can tolerate much pressure, mostly due to their impressive tensile strength, making it a sturdy cover for any floor.
The coating will not give in to the burden and instead withstand all pressures creating any peels or tears.
5.     Improving Visibility
Floor coatings are usually shiny and glossy to varying degrees. One of the prime safety concerns for most spaces is visibility. It is usually impossible to thoroughly illuminate large enclosures like store spaces, and you won't have to do so either.
Due to the reflective properties of floor coatings, any visitor will have clear bearings on where they're headed. Not to mention the additive bonus of giving the place a neater, more attractive look. If you add anti-slip elements in the mix, they'd further add to this visibility factor.
How Do You Choose One?
Are you looking for the best floor coating type? Hate to break it to you, but there is none. There is no one-fix-for-all type deal when it comes to floorings. This suggests that you should only hook up with professionals to get the most appropriate selection.
You can break the selection process into three steps:
Step #1
You need to establish what you need and where do you need it. For instance, factory floors will do fine with epoxy flooring, whereas for your house, you'd better be off with a metallic epoxy blend, and an acrylic coating is best suited for garage flooring.
These are, of course, generalizations.
By defining the purpose, the least you'll do is to eliminate all the non-suitable stuff.
Step #2
Don't rush things. Ponder about the type of treatment that the floor will receive.
Ask yourself stuff like:
How hot or cold will the floor be?
Will there be any corrosive chemicals involved in your work?
What will the traffic be on the floor?
What about the burden or chances of impact?
Once you've answered these questions, you'll have a much clearer idea about the whole affair.
Step # 3
Lastly, if you're unsure, just ask.
Professional floor coating experts are always eager to help. The point of hiring an expert is to get the best possible work done, and that's what a true professional will do for you. Don't move ahead without proper consultation lest you end up messing things up badly.
Some Factual Information About re:fab
Aside from being a professional painting service, re:fab has excelled in the arena of floor coatings for decades now. Having wowed customers for over 30 years, we bring the most top-rated service and perfect adherence with uncompromising quality standards.
We will ensure that once we're done setting up a floor coating for your place, it becomes safer and more visually appealing than ever before for your workers and clients. Our versatility in this arena knows no bounds, and we excel in providing top-quality results for anything related to the floor coating.
We operate on both commercial and industrial levels, can adjust to your schedule, and most importantly: deliver beyond your expectations.
To further the deal, just contact us to get a quote and we'll handle the rest!