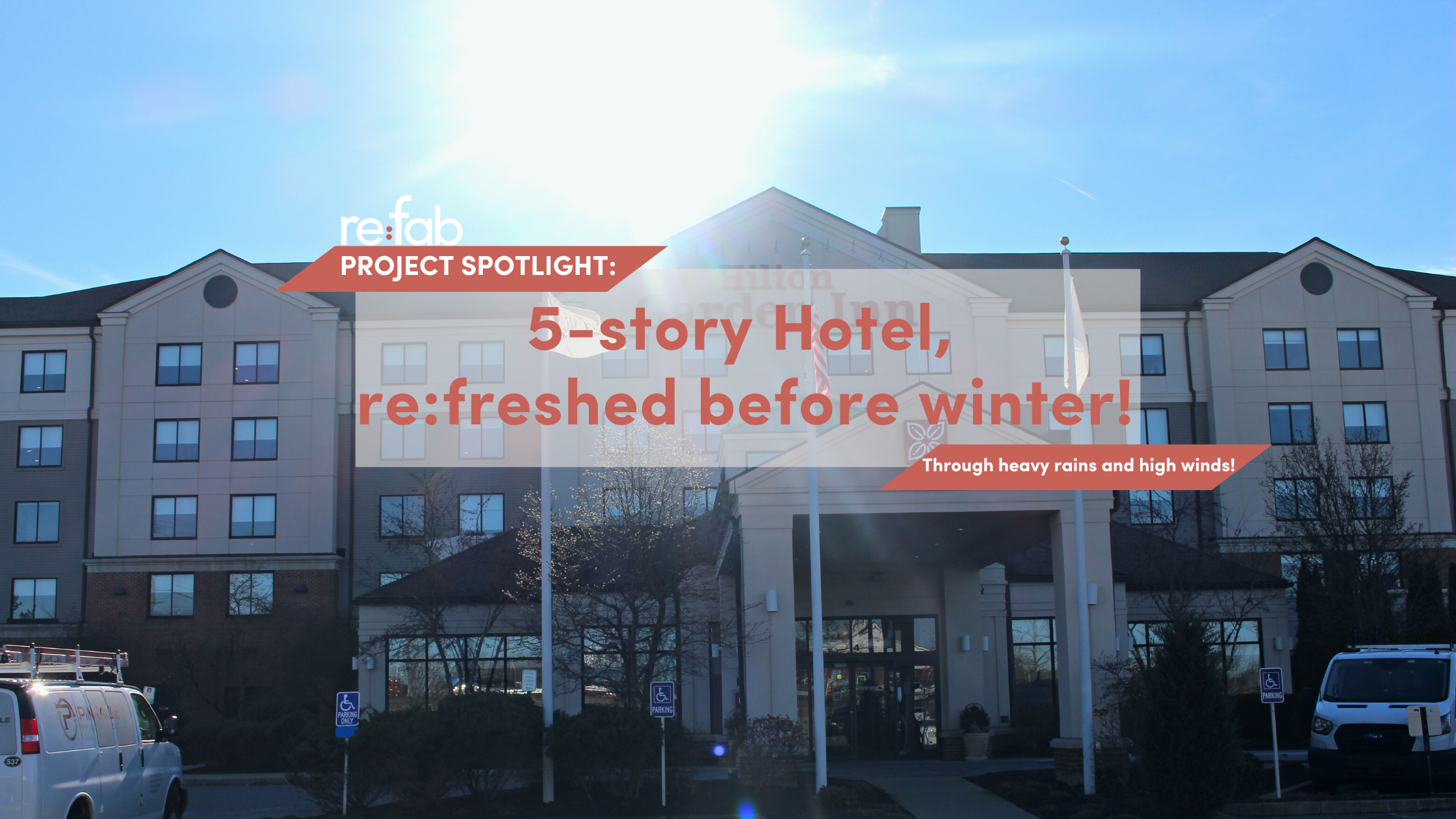 Through heavy rains and high winds, we got this exterior hotel repaint and power washing job done just in time for the winter! This hotel in Plymouth, MA needed a re:fresh, with some re:caulking around the windows, power washing and re:painting to the clapboarding. They needed the job done before the end of the year, so they can go into 2023 with a new re:freshed look! As you can see, some small upgrades on the exterior did the trick!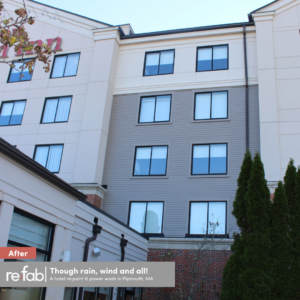 We love how this hotel repaint and re:fresh came out! Sometimes you don't need to do a whole lot to make a huge difference!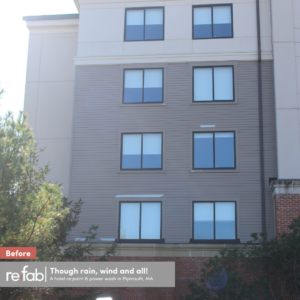 We used Sherwin-Williams Resilience Paint, so this place will still be looking new for years to come!
We can start your painting project in as early as TWO WEEKS!
How did we get this hotel transformed even when the weather wasn't ideal? At re:fab, we have been painting for over 30 years! We paint not only hotels of all shapes and sizes like this one, but also restaurants, stores, storage facilities, schools, industrial spaces, health care centers, and much more. Learn more about what re:fab can do for you here! Looking to refresh your hotel or business and want to learn more about our painting & renovation services? You can learn more about our commercial painting here or give us a call today at 833-255-6062. Or, you can contact us here and get your refresh completed with re:fab today! Keep up to date with other project spotlights and more on Facebook!