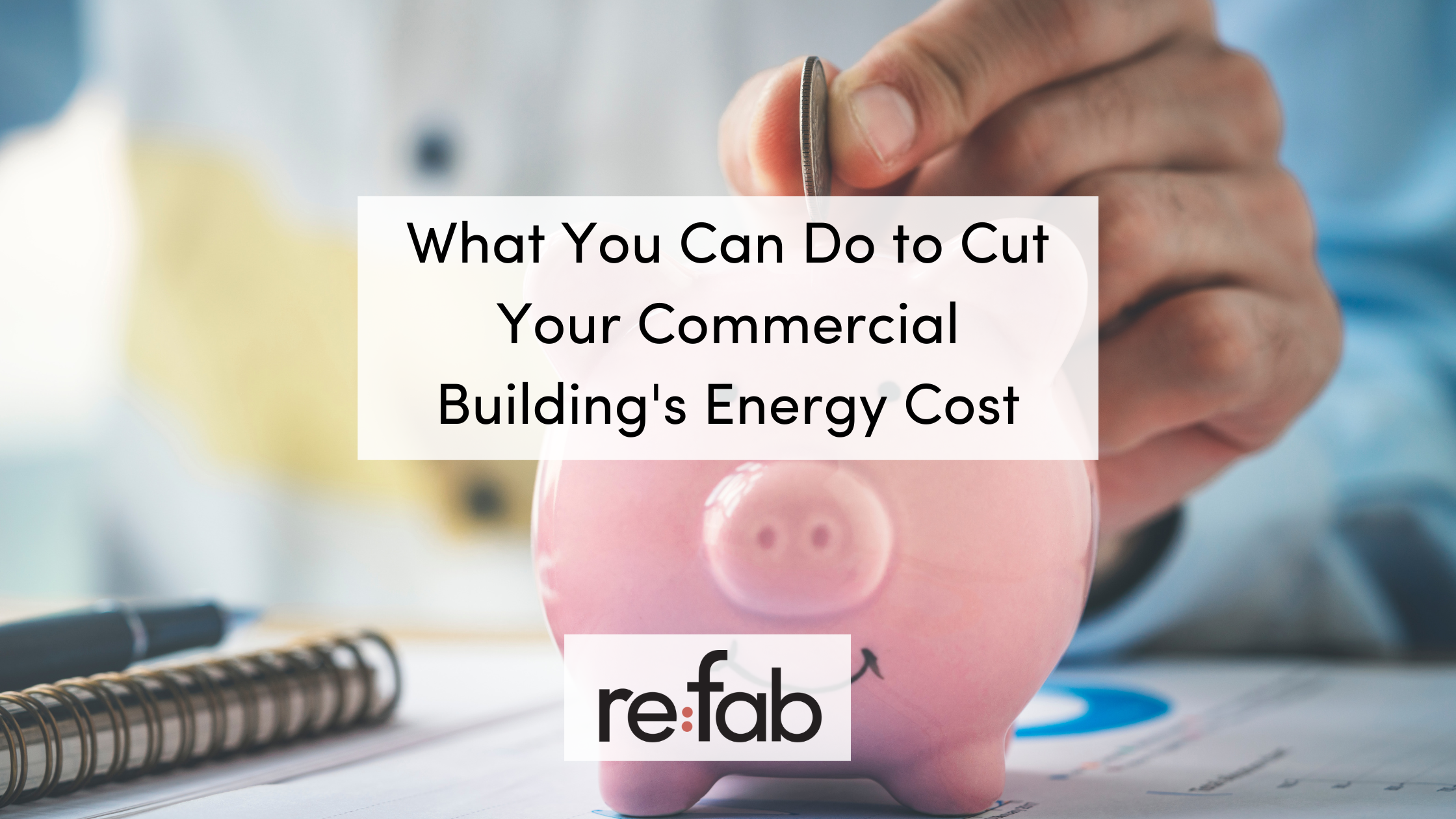 Today, Jan 10th, is National Cut your Energy Cost Day, and though it might seem like one of those random silly holidays, like House Plant Appreciation Day (which is also today), this day can help you save some money. Here are 5 tips you can do now, or later, to cut your commercial building energy cost.
1. Now: Teach your thermostat a lesson!
Upgrading to smart thermostats can help you save big all year long! Today, smart thermostats allow you to set timers on them. Let's say the 1st person that comes in for the day arrives at 8 am and usually the last person to leave is gone by 6 pm. You can set the thermostat to turn the heat up (or the AC on) at 8 am, as people are arriving for the day. Then at 6 pm, it can turn the heat down (or the AC off), so you can use your HVAC systems more effectively without having to touch the thermostats.
You can also change the temp from anywhere by using your phone. Let's say there is a snowstorm, and your building is closed, you can turn that timing off from your home, so you don't have to go in and do it yourself or heat up an empty building.
Look at some smart thermostats here! 
2. Now: Light it up, with LED!
Updating your light bulbs to LED ones can be pricy upfront. However, they last 3 times longer than a normal light bulb, and they use less energy, which saves you more money in the long run. This is something that can be done overnight, or over time, as you replace bulbs.
Look at all your LED light bulb options here!
3. Later: Hang tight and catch some rays!
Okay, going to the beach won't help you save, especially in the middle of January! However, installing solar panels will! This isn't as easy as replacing a light bulb, it takes a lot of planning and money. Depending on the state your commercial building, you might be able to get some funding for this project and some tax write-offs as well. Once you start producing your own energy, you can cut your energy bill down to nearly $0. Disclaimer: you might need to make upgrades to your building to get solar. This could be redoing your wiring, to renovating your roof and support beams. Before investing in solar panels on your roof, you will need to know if your roof can handle it! Most solar companies can help you with figuring out what needs to get done before installing solar panels.
4. Later: To the windows to the doors.
Depending on the size of your commercial building and what the building is used for, this can either be a daunting task or an easy one. If your windows and doors are older, you may be letting your heat, or AC, out! Newer windows can help keep your building insulated. Upgrading exterior, and even interior, doors can help keep your building insulated, too! Let's say your commercial building has an area that doesn't get much use, or you don't heat/cool it as much as the rest of the building (i.e., warehouse section), then installing thicker doors separating the used and the unused parts can help.
Nowadays windows are made with thicker and weather-resistant glass. While this fact isn't new, if your windows are 30+ years old, then you might want to rethink upgrading them.
5. Later/now: CAULK-A-Doodle-Dooo!
Need newer windows/doors, but don't have the budget to re:place just yet? re:caulking can help as well. Interior recaulking can be done all year long. Exterior recaulking requires the weather to be warmer, so that will have to be a spring project. It's suggested that you recaulk your windows every 5 years. Recaulking, or resealing, helps keep your building airtight by sealing any possible space between your windows and your walls. Interior re:caulking can be done around any exterior window and door. Exterior recaulking should be done around any window and door, plus any other cutouts in your building such as alarms, lights and pipes.
Bonus Fun Tip! Manage more than one commercial property? Make saving energy a contest! The building that uses the least amount of energy per square foot in a year wins! Prizes such as a bonus or an extra vacation day can really help people get their energy-saving game-face on! There are so many ways to cut your energy costs in commercial buildings and getting everyone involved can help establish different ways to save!
Some of these tips you can easily do yourself. However, we don't recommend having your maintenance guy re:place your roof alone! At re:fab, we have over 30 years of experience in cutting your energy costs, from getting your building ready for solar panels, to re:placing windows and doors and so much more! Call us today at 833-807-3322 or click here to get your free quote, today! We hope you enjoyed and our energy-savings tips for your commercial building(s).
Source: 4 Ways to Reduce Energy Bills in Commercial Buildings » Wassup Mate