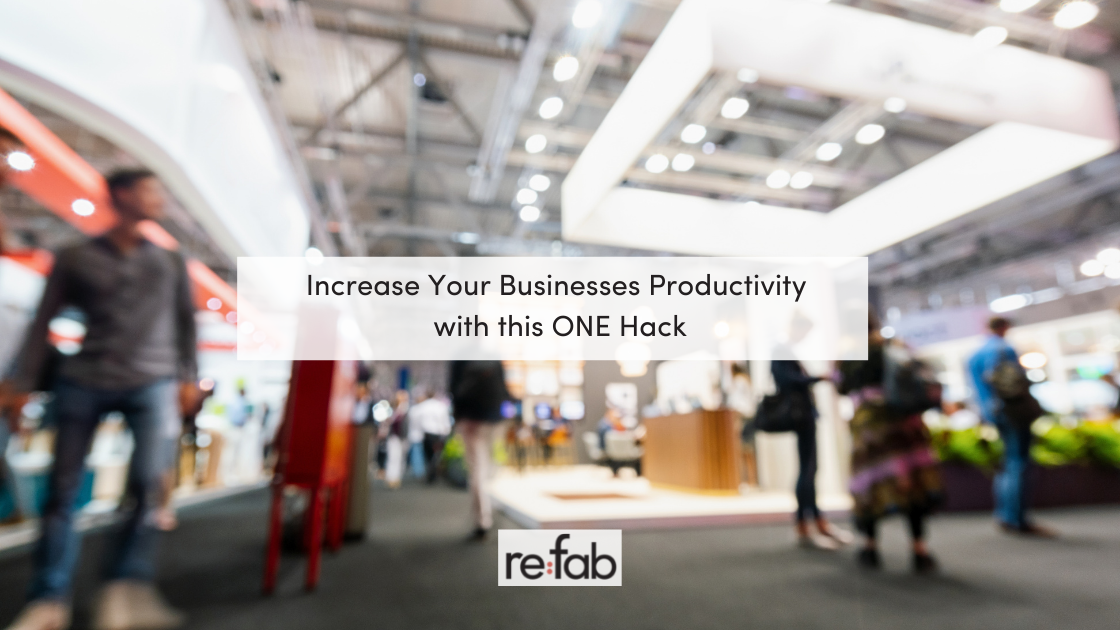 Make sure you are choosing a color for your wall that will positively affect your business.
Before you paint the walls of your office or store white or beige, take a minute to consider something: Color has been known to affect people's moods, which means that the colors in your space can change the tone of your environment. Here is a run-down of some colors you might want to consider incorporating into your business space, and some you should probably stay away from.
White and Beige
While these old standbys can make a space look clean and sleek, they have been known to lower productivity levels. If you are considering painting your office either of these colors, we suggest adding accents of brighter and livelier colors to boost brain activity.

Yellow
Speaking of accent colors, yellow would be a great choice. It is known as an uplifting and inviting color and can be used to create a more open atmosphere. However, use it in small doses. Even though yellow brings about inviting thoughts it also happens to be adults' least favorite color in the spectrum. If yellow is an integral part of your brand think about adding it into your space strategically, perhaps with a yellow couch or accent wall.

Red
If you get hungry when you see the color red, you're not the only one. Red has been linked to appetite which is why so many restaurants use it in their branding. However, when it comes to painting your office, it's probably best to use it in small doses. Red stimulates the mind and captures people's attention, which makes it great for a feature wall or bulletin boards. Overall, red sparks passion, so use it strategically!

Blue
When painting an office, this is the safest way to go. Not only do both men and women feel the same way about it, but it has also been found to be a calming color that slows breathing and even lowers blood pressure. While this may sound like it will put employees to sleep, blue has actually been proven to be mentally stimulating and increase productivity. It has also been known to evoke feelings of dependability and trustworthiness, which makes it a great choice for a manager's office. You could even go so far as to paint your office and conference room doors blue to ease people's mind before going into a meeting or presentation.

Green
In case blue isn't your thing, there is always green. Yet another cool and serene color, green has the tendency to remind people of nature, something that usually calms people down. In addition, it is a color that doesn't hurt the eyes or cause distraction, which makes it a great wall color. Be sure to include plenty of plants in the office to tie in nature a bit more and create that sense of calmness throughout the space.

Orange
Definitely not the most traditional color, orange is a color that has also been known to boost people's moods and productivity. It gives people the sense of activity and endurance- and moreover, it increases enthusiasm. With this in mind, if you are thinking about what color you want to paint your store, consider a warm or burnt orange (as long as it goes with your brand). Something else to keep in mind is that people tend to have very strong feelings about orange so perhaps use it sparingly.

Purple
A color usually associated with royalty; it also stimulates mental awareness. When people see purple, they perceive high value and luxury. If you are thinking about rebranding your company, consider using purple. While it's not great for painting an entire store or office, it is perfect for accents or drawing attention to things you might want to highlight.

As you can see there are many things to take into account before selecting brand or paint colors. If you are in the market for painting services, re:fab is where you need to be, just make sure you are choosing the right colors for your company!
---
Sources:
How These Colors Affect Your Productivity: https://www.the1thing.com/blog/applying-the-one-thing/how-these-colors-affect-your-productivity/
5 Ways Store Colors Can Influence Shoppers: https://www.entrepreneur.com/article/223799
Paint and Productivity: How Office Colors Influence Moods: https://www.business2community.com/strategy/paint-productivity-office-colors-influence-moods-01242436#el1K1D0eLBrcSouq.97
How the Color of Your Office Impacts Productivity: https://www.entrepreneur.com/article/243749