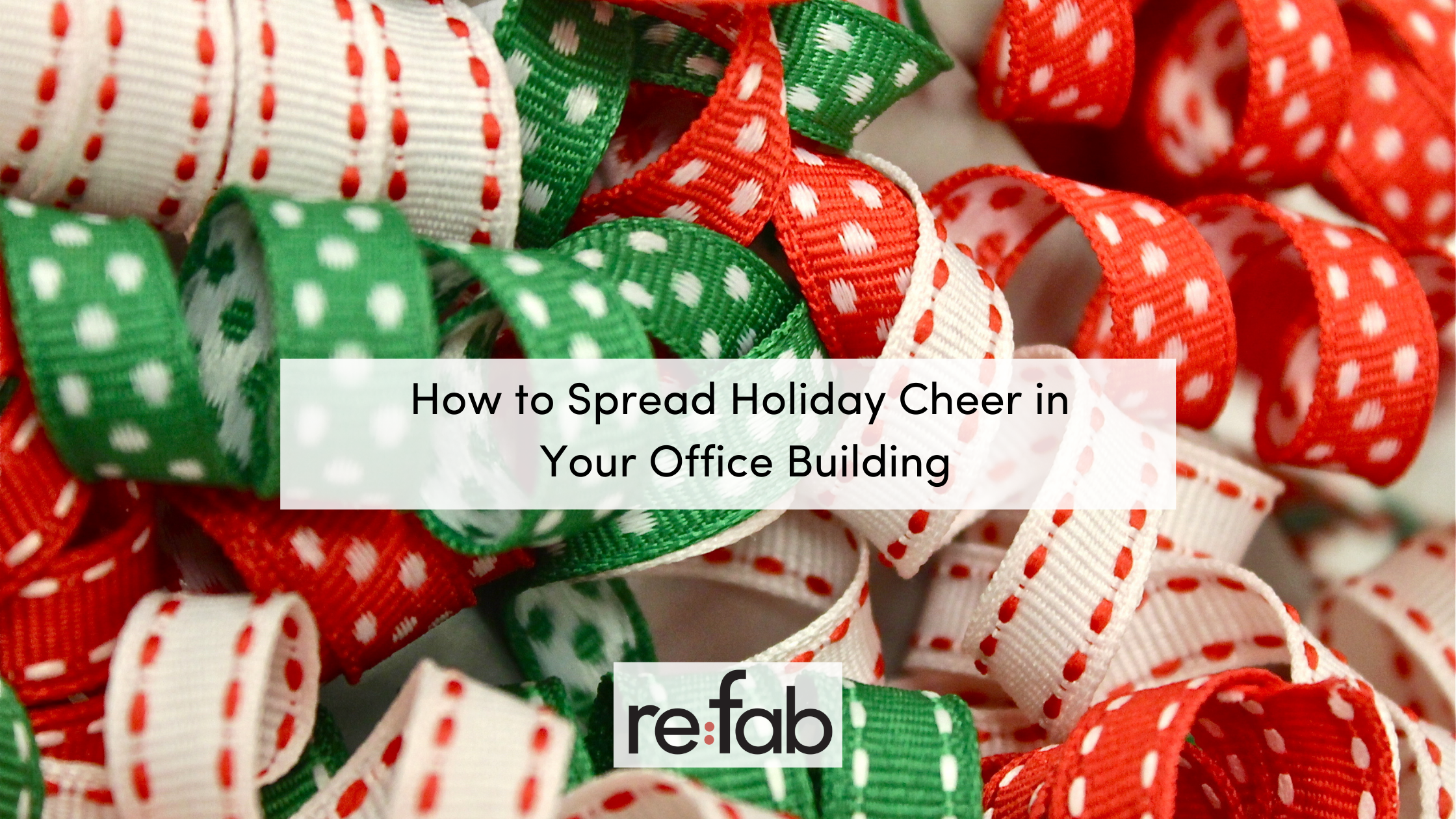 Keep the spirit of the holiday season alive in your office with these fun and festive activities for the whole building to enjoy!
December is right around the corner which means your calendar is about to be filled to the brim with holiday activities. The holiday parties are inevitable, but maybe you can bring cheer to your building in other ways. If you've been trying to get the people in your office to bond, here are a few holiday centric ideas to make it happen!
Bake-off
A great way to get the whole building in the holiday spirit is a holiday bake-off. Send out flyers and emails for people to sign up to compete. Set up the competition, and give everyone a chance to be a judge with their own ranking sheets. Don't forget to give the winner a festive prize!

Decorating Competition
If cooking isn't your thing, bring on the competition on deck-the-halls style. Get the whole building involved having everyone decorate their windows, doors or the office itself. Then have impartial judges decide whose is the best! If you just want to keep it within your office have a desk or cubicle decorating contest with different awards such as most creative, best in show and funniest.

Organize a volunteer trip
If your office is looking for a way to get involved in the community, think about organizing a volunteer day. Philanthropy is a great way to give back, especially during this time of year, so why not get everyone involved? Maybe look into being Santa for less fortunate children or deliver meals to people who will be spending the holidays alone. There is so much you can do in just a day you make a big difference. Ask for some suggestions around the office and see if anyone else in the building would like to join.

Secret Santa
Turn this holiday tradition up a notch by spreading it all over your office building! Secret Santa can be boring and predictable, but expanding it to a whole new group of people is a great way to make it more interesting and make a new friend or two!

Upgrade your holiday party
If you are going to have a holiday party make sure it is anything but boring. To spice it up construct a selfie (or 'elfie') wall/photobooth. In addition, create a fun hashtag for people to use when they post to social media. Maybe even pull photos from the hashtag and create a thanks for coming email!

Spirit week
If you are thinking about doing a couple of these ideas turn the week before the holidays into a spirit week! With a competition or two, a holiday party and an ugly sweater day thrown in it's the perfect way to get ready for the holidays.

Cookie or hot chocolate basket with holiday card
If all else fails, no one is going to say no to your cookie or hot chocolate basket! Gather a few of your favorite cookies and some fun hot chocolate flavors and pair it with a personalized holiday card from your office, (a great excuse for a quick team photoshoot). Put the goodies in a holiday themed basket and spread the cheer to your neighboring businesses!


This time of the year is a great way to jump start a relationship with your neighboring offices. Don't miss out on the holiday fun this season!
Learn more about re:fab, and how we can make your office look and feel better for all!
Sources: