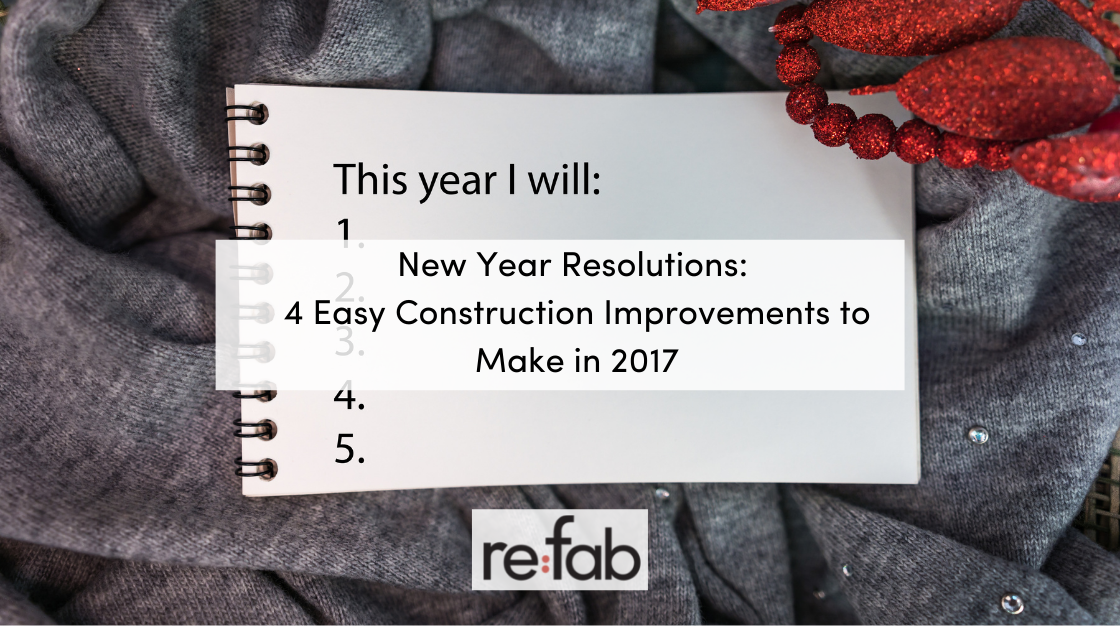 With the new year coming up it's time to think about making your new years construction improvements resolution to update your office or building a reality. The new year is a time for resolutions, so why shouldn't that extend to your office? Don't put off that idea you've had to improve the space, there's no time like the present. Maybe you are looking for something to help update your office but are stuck on the best way to do it. Whatever your situation may be, 2017 is the perfect opportunity to get moving. Here are some ideas for quick construction projects to update your business!
1. Built-in Sound System
Sound is a major factor when it comes to giving a space the right feel. By adding a sound system, you can play music that goes with your brand or atmosphere. For example, a restaurant can play music that ties into the cuisine or if your business is in an office setting you could play music that motivates employees. Either way, don't underestimate the impact sound has on people.

2. Paint
If your physical business is feeling out of date or dull, think about giving it a fresh coat of paint. As businesses grow and time goes on, the brand and what is in style inevitably changes. Not only can re-painting bring your company up to speed, but it can also improve productivity.
3. Replace Your Floors
Whether it is just time for an upgrade, or your office needs a change, consider switching up your current floors. Create warmth with carpet, make the space look chic with hardwood or go for durability with laminate. Whatever you do to them make sure they match the rest of your office, and most importantly, your brand.

4. Update Your Building's Exterior
Has it been a while since any attention has been given to the outside of your building? A quick construction update to fix this can be installing EIFS or stucco. Not only will this give your building a modern look, but if you go with EIFS you can increase its insulation as well.
Refreshing a space with a little construction can make a huge difference in the look and feel of your company. We hope that you consider these new years construction improvements. Construction can be overwhelming, but re:fab is here to help you out with the least amount of hassle possible! Contact us today!  Check out our reviews on Google here!