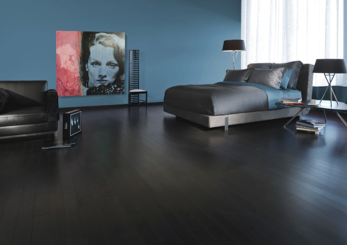 No matter how carefully you arrange your throw pillows or stack your coffee table books, if your home's paint is worn out, beat up, or even just flat out unsightly, it will never live up to its full potential. This isn't limited to just one room, either–if your bedroom, bathroom, living room, kitchen, or dining room are sporting less-than-ideal paint jobs, you could be missing out on one of the very best ways to give your home a whole new look.
A fresh coat of paint can not only brighten and polish a room, but also alter its entire atmosphere for the better. Different colors have different and distinct effects on your mood, and by familiarizing yourself with the basics, you can quickly transform your home from a lackluster space into a sumptuous oasis. With the help of the experts at re:fab, a Residential and Commercial Painting Company in New England, your painting process can be fast, efficient, easy, and, most importantly, end in beautiful results of only the highest quality.
Breezy Blue:
Blue is everywhere. The sky and the sea, both associated with comfort and tranquility, are two of the best exemplifications of the pleasant effects that blue has on us. Statistically, blue is the most popular color in America, and that probably comes as no surprise. From classic blue jeans to our star-spangled flag, blue is all around us, and whether you favor hushed periwinkle or have a weakness for electric sapphire, you can't go wrong with any of its many alluring hues. This color would work best in bedrooms, where it would provide a cool, serene setting and act as an instant de-stressor after long, hectic days.
Graceful Green:
Green is one of the most versatile colors on the spectrum. Since it combines blue, the color of quiet rest, and yellow, the color of sparkling energy, it's chock full of paradoxical possibilities. Both calming and invigorating, soothing and energizing, peaceful and refreshing, green truly does offer the best of both worlds. From demure, understated sage to rich, deep emerald, there's a shade of green for everyone. Traditionally, it represents life and nature, but it can also embody power and wealth. This color would work wonderfully in living rooms and family rooms, where it would facilitate amicable discussion, total rejuvenation, and complete relaxation.
Youthful Yellow:
While yellow is hard to pull off in the world of fashion, it's easy as (lemon) pie to incorporate into your home's color palette. Clean, citrusy shades of yellow are conducive to lots of life, energy, and creativity, and are also known to stimulate one's appetite. Because of this, yellow is ideal for spaces where an upbeat environment is desired. This color would be perfect in kitchens, where it would encourage lively conversation, fun cooking projects, and all sorts of delicious culinary adventures.
Posh Purple:
Purple has a history like no other color. The ancient civilizations of Rome, Egypt, and Persia prized purple dye both for its rarity and its hefty price tag, and it is still used by royal families around the world today. Because it combines the passionate qualities of red as well as the repose of blue, purple evokes a unique and exciting sense of mystery, elegance, and refinement. No longer limited to the robes of royalty or the sails of Cleopatra, this color would be best suited for rooms where stylish, sophisticated entertainment takes center stage, such as dining or sitting rooms.
Well-Kept White:
When its cleanliness is properly maintained, white is quite possibly the brightest, crispest color in existence. It elicits feelings of clarity, freshness, and brilliant simplicity. From the robes of Greek gods to the gowns of blushing brides, white has proven to be a truly timeless color. Previously reserved for decidedly pure settings such as hospitals, weddings, and churches, it is now a staple of minimalist modern design and trendy interior decor everywhere. We recommend pairing it with low-key neutrals such as beige, taupe, or grey so as to avoid too jarring of an effect. This pristine color would be ideal in spaces where an immaculate, spotless appearance is desired, such as bathrooms. Just be sure to stock up on bleach!
To learn more about your options in commercial painting and residential painting in New England contact the professionals at re:fab today!