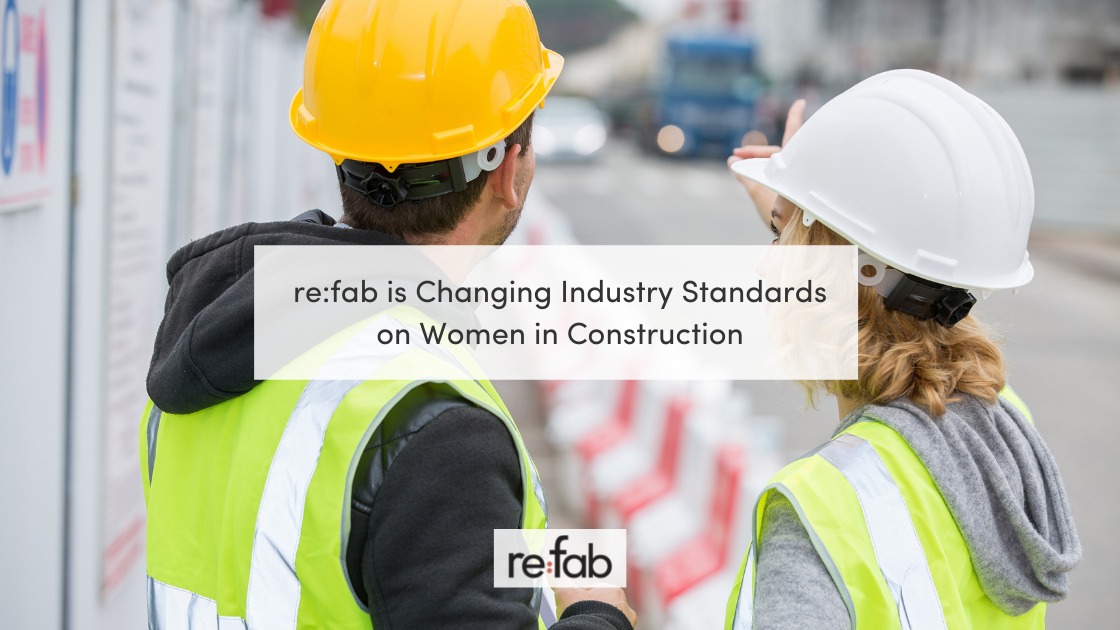 According to a 2016 study, it is recorded that women make up less than 10% of the construction industry in the United States. Compared to the national average of 9.1%, re:fab's employee roster is almost 50% female with 17 women and 18 men. re:fab's women in construction are by far the best!
"It isn't common for women in the construction industry to progress in their career, which is evident given that the national percentage of women in the industry make up just over 9%," says re:fab Owner and President Dave Moura. "At re:fab, that sentiment is quite the opposite. I have multiple women in leadership and management roles, many who have worked here from 5-20 years."
re:fab is proud to employ a team of some of the most highly decorated women in the industry.
re:fab's women in construction have received many awards including National Commercial Sales Associate of the Year, the Richard A. Perry Award for outstanding company dedication, Coordinator of the Year, Society of Engineer Certificate of Merit, Project of the Year, Crew Leader of the Year and Production Associate of the Year.
Their female team continues to display the highest standard of performance and customer service in the industry, earning awards and recognition annually and breaking barriers in traditionally male roles.
About re:fab
Based in New Bedford, Massachusetts, re:fab is a local painting and renovation business serving commercial properties for over 30 years. The company provides a wide range of services. Specializing in paint, re:fab also offers power washing and complete renovation services. For more information on careers and services offered by re:fab, visit https://refabpro.com.