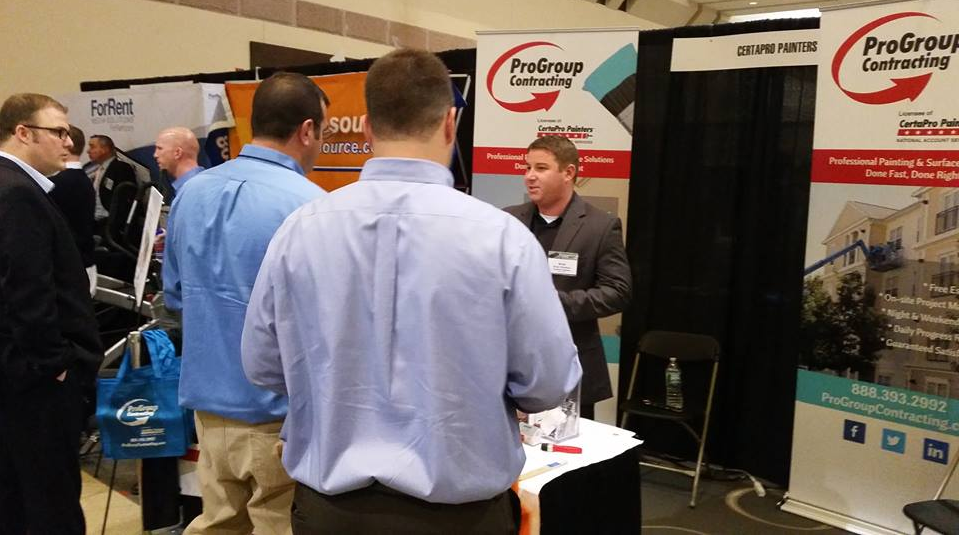 Greetings from the city of Boston! It's Patrick Powers here with Powers to the People, how do Jay and Brian build relationships. I hope if you were at the RHA Expo this year that you stopped by the re:fab Service booth and got one of our sparkly lanyards that you see Jason & Brian wearing in the picture posted here!
I was out of the office on Friday the twenty-seventh of September. I was on my way down Boylston Street in Boston, Mass heading to the Hynes Convention Center for the RHA Expo, where two of our sales team members, Jay Pinto and Brian Shimkus, had set up an expo booth for re:fab. The RHA expo is made for property owners to come and see what service providers are out there for the properties they own. It takes more than just a flashy booth and free swag to sell potential clients on re:fab! It takes salesmen who know how to interact with and build a report with those potential clients. This is just what Jay and Brian did (along with having some tickets to a Bruins practice session as a prize). Seeing what goes into an expo is quite impressive. What is even more impressive is that this was a small expo in scope, but not in its turn out. The day was a good day, as Jay and Brian made some promising contacts!
Learn more about the RHA Expo here
What to Build Realships with re:fab? Get your free quote for you projects here!