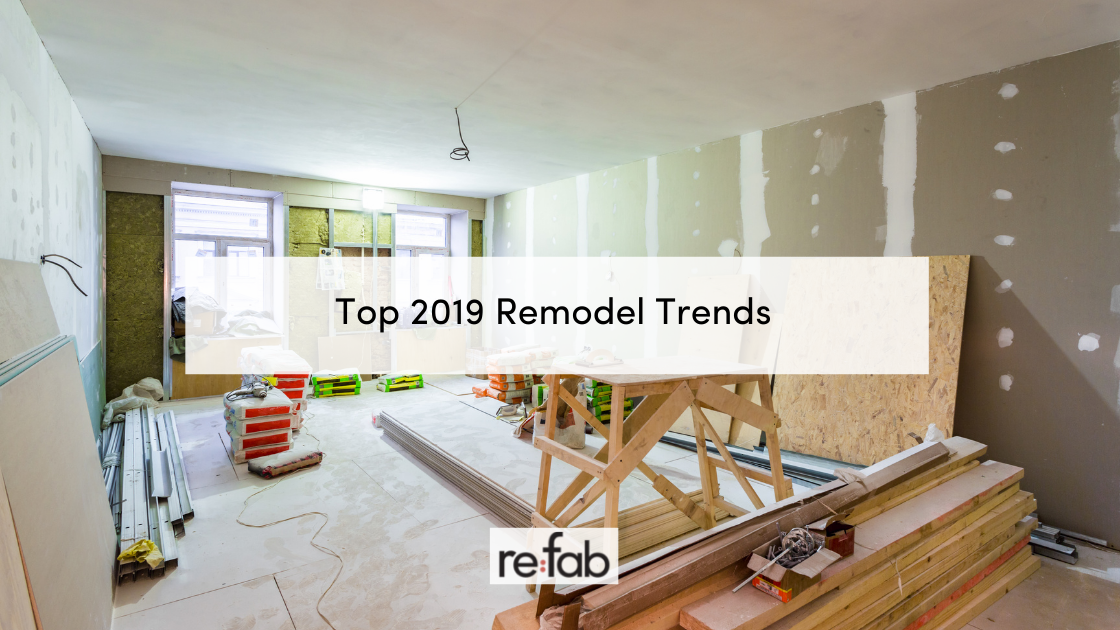 In design, it's important to embrace change. Updating our spaces can draw inspiration, fuel happiness and make your spaces feel more comfortable, rather than just an investment. As the new year begins, we've been uncovering some of the most popular redesign and renovation trends that will be taking over in 2019. 2019 remodel trends are loving, color, creativity and customization and more innovative trends we'll be seeing more of this year. Check out all of the top trends we're seeing for your home or commercial property.
Out with stainless
Say hello to a lot of color, shine and anything but stainless. This trend isn't for the faint of heart but with a few personalizations, this renovation can have a lot of range. Your space will experience new life by choosing color, glass, gold finishes and even vibrant artwork for your appliances. This look is easily customizable to create a space that can be modern or classic with a twist. Try this in bathrooms and kitchens.
A Decluttered Space

This really is the age of Marie Kondo. Taking a few tips from her book, less is more in 2019. Keep this in mind in all of your spaces, residential and commercial. Whether you're just adding shelving or renovating an entire building, keep your design concepts simple, sharp and with ease of use in mind. Think ahead to install additions that will keep you organized and clean. This trend will be especially important when renovating areas like office buildings.
The Outside Comes In
Including plants in your space has already been a trend for years, with proven benefits like air purification and happiness from color exposure. This trend is taking it to the next level, by incorporating natural elements into your space. This can include designs for more exposure to sunlight and additions made from natural materials. Try wooden, stone or bamboo features for an organic feel.
Lighten Up Your Floor
This current trend can go hand in hand with your natural, sustainable look. Deep, dark hardwood floors are on the out and light wood is in. A lighter wood will open spaces, give a more natural look and reflect more light for an airy feel.
Rich Colors
Maybe you're not in the market for an entire renovation, but just some touch-ups. Paint is a great way to revive your space cost-effectively. This year in paint (and design) rich color schemes are in. Include a rich pop of color in your paint and accessories for a warm feeling, or try deep greys to accompany red, blue and green accents.
Ready for your new year renovation and redesign? We're ready to conquer all the latest trends.
Contact us
today to get a quote and discuss your project.