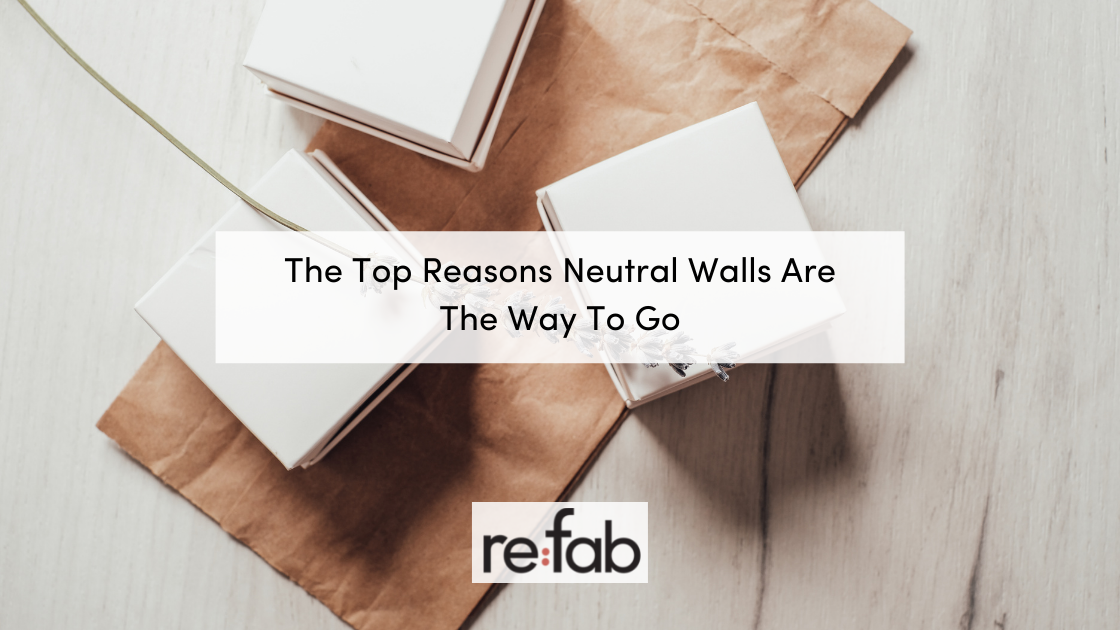 Choosing the wrong color scheme for your home's interior can lead to instant regret.
Avoid this disappointment and frustration by selecting a neutral color palette.
Think neutral walls will make your home feel cold and dull?
Think again!
Here's why using neutral colors is the way to go!
They Never Go Out of Style
Cream, gray, white, beige- these colors will stand the test of time. Trends come and go, so that color everyone is obsessing over right now may not look so great in 10 years. Instead, choose neutral colors for your walls and add in trendier pieces to decorate with.
Let Your Furniture Speak for Itself
When you paint a room a bold color, that color becomes the main focus. By incorporating a neutral tone as your wall color, the furniture then becomes the focal point. Don't let the architecture of the room get lost in the mix- create an atmosphere that celebrates it by using more relaxed colors.
You Can Have It All
Adding in more vibrant colors in concentrated areas is a great alternative to an accent wall or two. Find a rug or piece of art you want to add to the room and draw colors from either to use for different accessories. Throw blankets and pillows are a great way to add a touch of color and energy to a room on a budget. Utilize texture by implementing a dramatic rug with a cool pattern, pillows with different fabrics or drapes that make a statement. The natural background will provide a way to show off these elements while still having a cohesive feeling.
Become Real Estate Bait
Real Estate Agents suggest neutral tones for a couple of reasons. First, when prospective buyers walk into your home, they will be thinking about how much additional money they are going to have to spend on renovations. Repainting is just another dollar sign in their minds and might prevent them from submitting an offer. Also, a neutral palette allows potential buyers to imagine themselves and their furniture in the space.
Change the Mood of the Room
Neutral tones are inviting, comforting and warm. Light browns and shades of coffee are popular hues that are a great match for hardwood floors and rich, brown furniture. Take a room from cold and lifeless to sophisticated and chic with gray. Dark gray works as a great backdrop for a living or dining room. Light gray in a bedroom or nursery can present a serene spa or resort-like environment and allow the natural light to fill the space.
Need some help? Contact re:fab today!