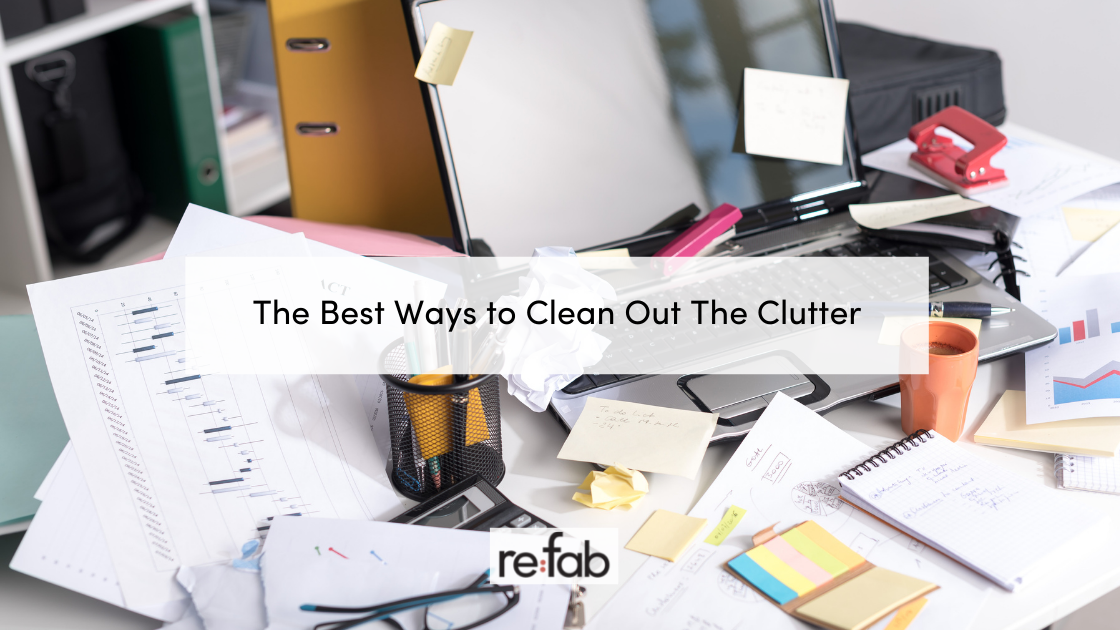 Studies show that decreasing clutter can increase productivity, make us happier and promote creativity. There a plethora of benefits that come from cleaning out the clutter of any property.
With 2019 approaching, it's the perfect time for a clean slate. But, decluttering your property can mean much more than cleaning out a garage. Just because your space isn't cluttered with things, doesn't mean it doesn't feel a little crowded. Deteriorating and old property fixtures can make things feel a bit cramped.
Find out what steps you can take to "declutter" your property this season to help promote a healthier and happier life.
Get Rid of Old Carpet
Carpets may be perfectly necessary for some rooms of your home or property, but others might be there by default. Replacing carpet with flooring, like hardwood, can give spaces a look of clean lines and openness, but also will reduce allergens and dirt.
Switch Wall Paper for a New Paint Color
If your wallpaper is more than 10-15 years old, it's time to go. If the wallpaper existed before the property was purchased, there's a strong chance it's outdated, clashes with the style of the building and can make the space feel a little smaller than it is. Open up the space with a soft off-whites, blues and greens.
Add Built-In Shelves
Build-in shelving is a great way to save space and ensure everything has a home. These shelves can be used both decoratively and practically. Try mixing visually appealing storage methods with ornamental fixtures that flow with the room's concept.
Try an Open Concept
Maybe it's not just what's in the room, but it's the room itself. In this case, it's time to knock out some walls. Although a bit of a bigger project, when done professionally, it's an easy and cost-effective way to make an entire property feel bigger. Add open concept arch doorways to keep rooms separate but fluid.
Donate Anything Extra
No matter what your property is filled with, there's always a chance to donate. Donate old furniture, decorations, tools and anything else you might not need but is still in good shape. Helping someone in need is just another plus to the decluttering process.
If renovations are on your declutter agenda, it's important to learn the dos and don'ts before you start the job.
Once the clutter is out re:fab can help with those renovations! Contact us for a free quote!