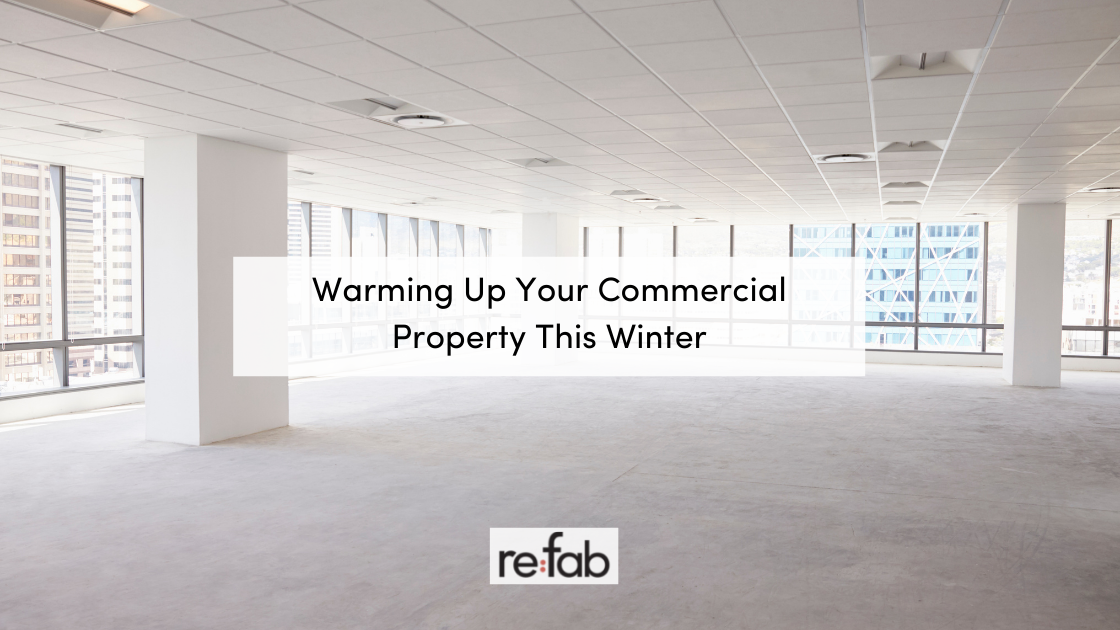 It's cooling off, and soon winter will be here to drastically change your commercial property climate.
Despite turning up the heat, providing space heaters and encouraging warm dress, your commercial property can still feel a little cold. But with a few adjustments, you can easily warm up your commercial space, creating a cozy and welcoming environment.
We've gathered our favorite ways to warm up your commercial space for the most comfortable and cozy experience throughout the winter months.
Lighting

Change your light bulbs or add standing lamps to add warm light to the environment. Fluorescent lighting can be harsh and cold during the winter months, but designating spaces with muted, warm lighting will create a nice escape from the cold.
Plants

Plants can help big spaces feel smaller and small spaces feel cozy and comfortable. Adding affordable plants to your space will help everyone forget about the possible winter tundra that's occurring outside.
Rugs

Commercial spaces often dawn concrete and hardwood floors, which tend to make spaces literally and figuratively colder. Affordable rugs can quickly warm commercial space areas and give a refreshing look for winter.
Scents

Although your commercial property may prohibit candles, introducing fall and winter scents into your property will instantly encourage a warmer setting. Try using a flameless candle warmer, air sprays or potpourri.
Prepare

Don't wait until the last minute. Once the cold hits, it can cause mayhem in your space –especially the cold can't be combatted instantly. Create a winter checklist that includes checking heaters and radiators, replacing insulation and windows, fixing drafty areas, buying extra space heaters or checking pipes. You'll be glad there are no surprises once harsh winter weather finally hits.
Ready to winterize your property? Contact us today, we're excited to learn more about your project!