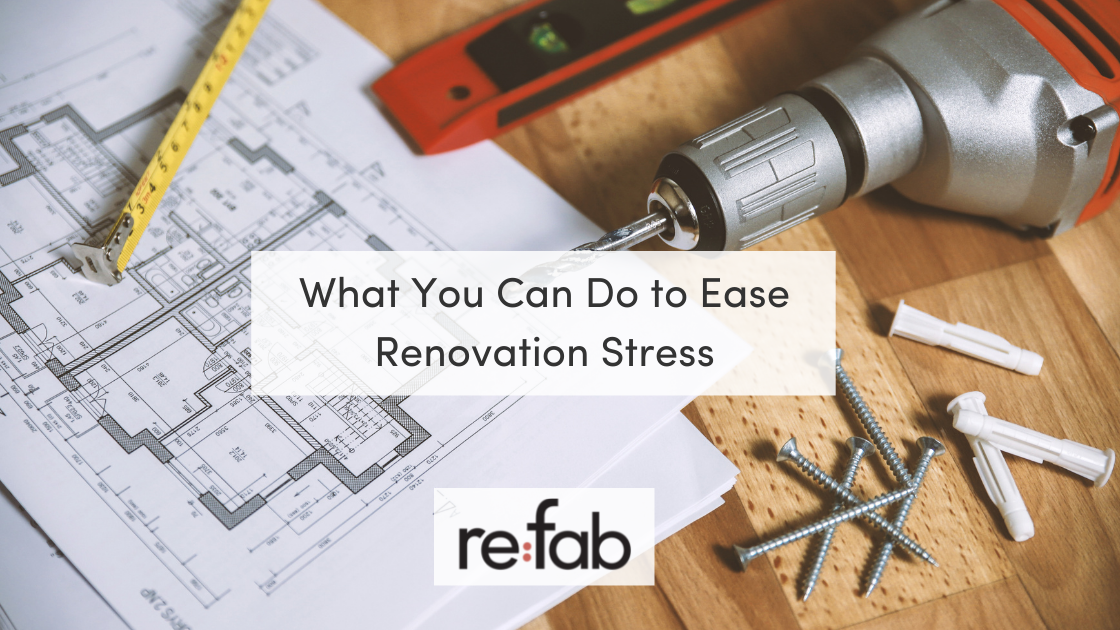 When starting on your next project, some of the biggest stress can hit even before a renovation project starts. We totally understand– the planning of a big renovation or remodel can feel close to impossible. We're here to help. As professional big-project-planners, here's what we recommend in order to steer away any of that added renovation stress.
Make a List of Your Inventory
Make a list of all of your belongings, especially your most valued ones (like appliances, expensive decorations, specialized work equipment, etc). A list like this can help you tidy up before your project, so you know what you can clear out in order for your project to start. We also recommend listing down storage solutions, so you know where everything is headed, with a plan on how to get them in and out of your space– this could be anything from a basement to a spare room, or even a portable storage locker. In doing so, you can also decide what you should keep on your project's construction site, so you have your necessities at your fingertips with all of the extra clutter out of the way. Keeping track of these values can also help you declutter, getting rid of what you don't need overall.
Keep your Workspace on Lockdown
Workdays on a construction site for a renovation can make your space feel like it has revolving doors. Workers, clients, other personnel, equipment, and tools can be in and out of your space all day. If you're relying on these parties to keep you and your space safe, putting your mind at ease by implementing some privacy or security equipment can help you relax in the midst of all of the commotion. Security elements, like a safe, a video doorbell, or smart locks with timed unlock/locking mechanisms can make sure that your space will be protected throughout your big remodel. All these devices help weather your on/off the site yourself. That way, you can come back to a space without any prized possessions missing.
 
Keep Yourself (and Your Spending) Organized
Mapping your own receipts, spending, conversations, and official documents (like contracts) whether that be digitally or on paper, can be key to making sure your project flows as efficiently as possible. We highly recommend keeping your documents digital– this means scanning your receipts, creating shared spending spreadsheets to ensure that all of your bills and expenses have been paid on time and at the right price. Then keeping them in a storage cloud (like google drive) can help to make sure that you don't go over-budget with any oversights or added ideas you may have in the midst of the project.
Plan Around Minor Inconveniences
Though they may be overlooked, it's always a good idea to keep in mind the inconveniences that a remodel or renovation can bring to a space you frequently use. These can include making different entryways to your space so you don't get in the way of construction, rolling up decorative rugs, covering furniture and shelving units with plastic or old bedsheets to prevent dust from settling on them, and keeping any extra doors closed. Alo making sure there are accessible bathrooms (including portable bathrooms) on site. so any crew can go when they need to go. Keeping all of these in mind can prevent any hiccups you run into during your project, so it can be performed as quickly and efficiently as possible, with the most ease.
 
Let's Tackle Stress Together
With re:fab, we'll make sure that with proper communication and planning, you're as relaxed as possible going into a big remodel or renovation. If you're considering us for your next project, we're here to answer any of your outstanding questions in the easiest form of contact for you. You can call us at 800-690-2539, email us at info@gorefab.com, or even get an online quote here on our website, https://refabpro.com/. And during the duration of your project, we're just a call or email away, so that if you have any questions or concerns, we're here to help you with that– we won't leave you hanging. Let's make your next project as stress-free as possible.