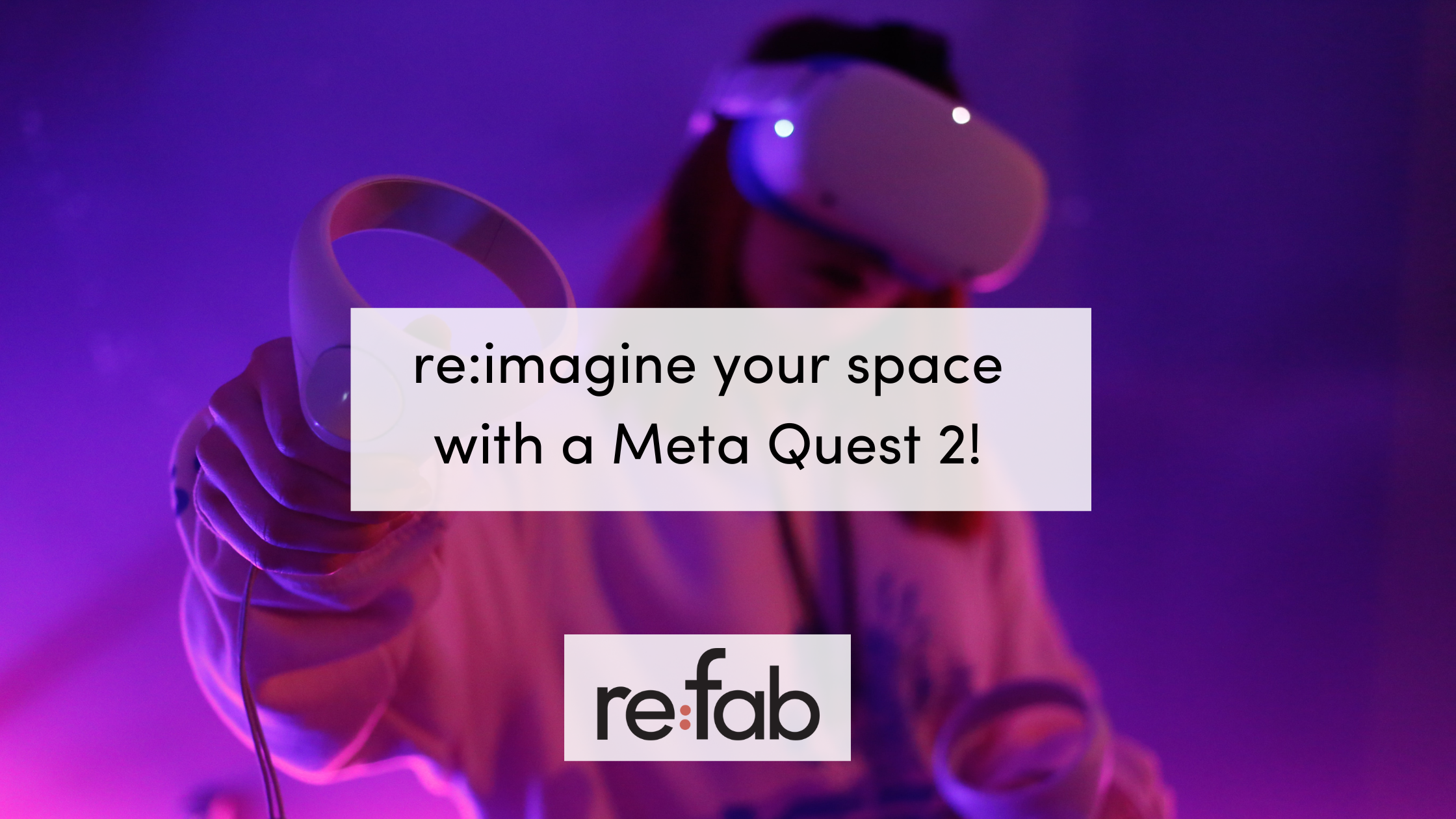 As a contractor, we love how technology can help you expand your space and mind. Virtual Reality (VR) can help you reimagine your space. Here are some reasons why we believe a Meta Quest 2 can help you reimagine the way you work.
1. reimagine your space:
You get to see the new color on your walls before it's painted and design your space seeing through what you think works and doesn't work, before it's too late. You can walk through your new space before you even start any re:painting or re:modeling project.
2. virtual collaboration:
Imagine being in the same room as someone who is a thousand miles away from you! You can with VR. Have all the pros of working in the office, while working at home. While in your pajamas, you can attend that quarterly meeting and feel like you are in the board room.
3. training and skill development:
VR can provide a realistic and immersive environment for training purposes. With Meta Quest 2, you can engage in virtual simulations that replicate real-life scenarios, such as medical procedures, safety training or technical skills development. This hands-on approach can accelerate learning and improve job performance.
4. focus and immersion:
The Meta Quest 2 offers a highly immersive experience, which can help you concentrate and stay focused on your work. By blocking out distractions from the physical world, you can create a dedicated virtual workspace that promotes deep work and productivity.
5. stress relief and wellness:
Sometimes you just need to take a breather and play a few holes of golf. If you can't get to the course because it's raining, it's too late, you only have time for one or two holes, or whatever reason, you can play a game of golf on the Meta Quest 2 with Golf +. You can also get your workout on with many other games and wellness apps.
6. you can work from anywhere:
No matter where you are, you can access your desktop files from your Meta Quest 2 and work from anywhere at any time!
So, did we convince you to get a Meta Quest 2? Whether it's for you or a gift, a Meta Quest 2 can help you have a bit more fun while working. So, if your next question is, "how do I get one?", we have an answer for you! You can win a Meta Quest 2, with Golf+ and Space Pirate Trainer DX, through our latest LinkedIn contest! Interested? Click here to see our LinkedIn post and learn how you can win!
Have a re:painting or re:modeling project coming up soon? Contact us here to get your free quote!