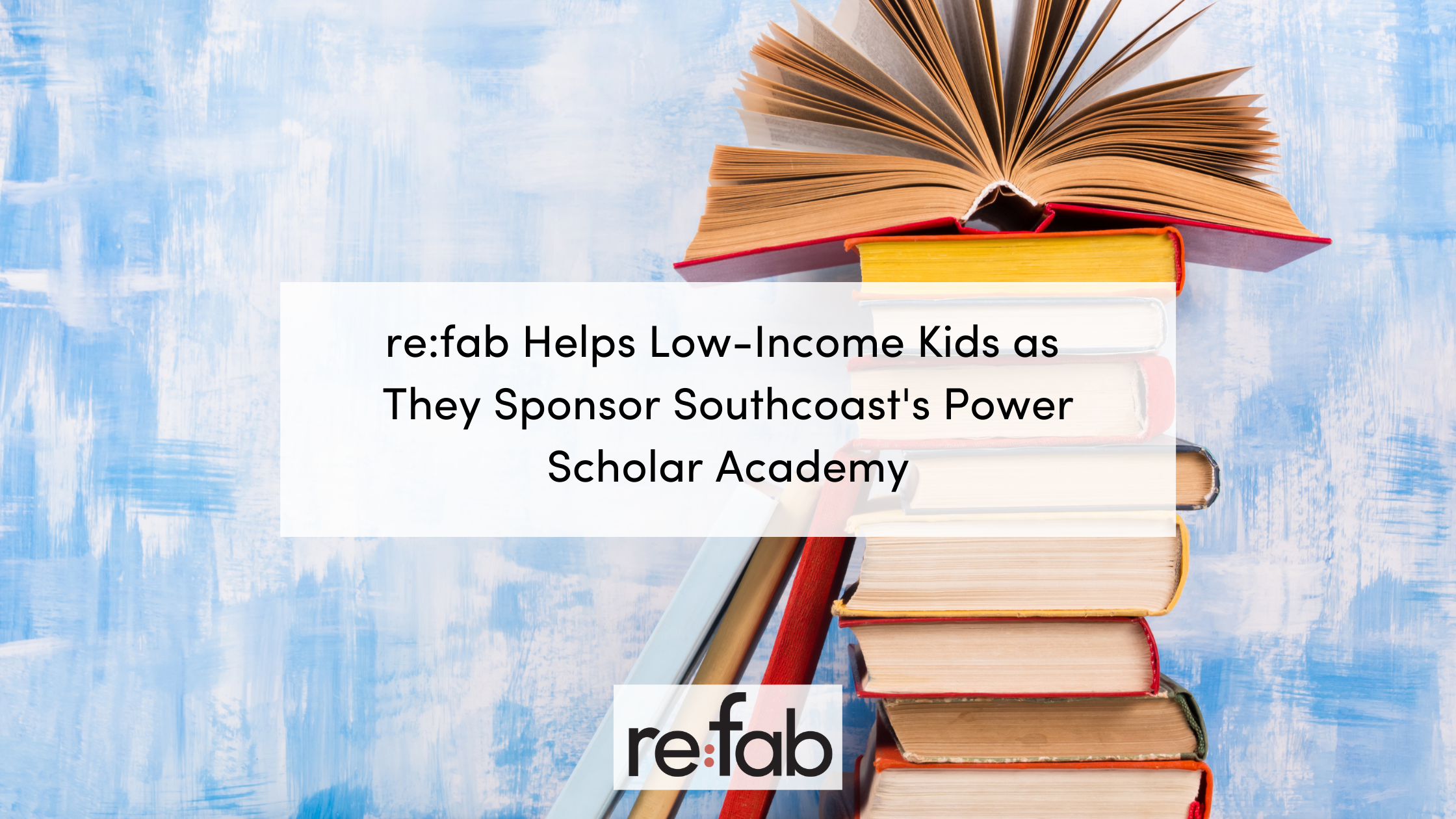 Summer learning loss is the greatest contributor to the educational achievement gap in the United States; It's a regression in children's education due to the lack of access to summer programming like camp and day programs.
Thankfully, YMCA Southcoast and BELL (Building Educated Leaders for Life) have set out to ensure that academic and enrichment learning opportunities are available to students most at risk for summer learning loss; They do this through a special day camp called Power Scholar Academy. re:fab is proud to sponsor this Summer's Power Scholar Academy.
"We got the chance to visit the students as they attended this year's program. This program is the perfect mix of education and fun, and it was easy to see all the kids were enjoying themselves," says re:fab's Marketing Manager, Lauren Leavitt. "The kids spoke to us about all they have been learning this summer and the fun field trips they have gone on. It feels good to know that there are programs like this in our area, but it feels even better to be able to support such an amazing program!"
Power Scholar Academy offers:
A full-day, five-week program
Academic courses in the morning
Enrichment and physical activities in the afternoon
Fieldtrips to Boston's best museums, arboretums, and zoos on Fridays.
Exposure to diverse ideas, people, and places
Teachings in empathy, tolerance, and critical thinking skills
Survey results show that by the end of the program, scholars have a more positive attitude about school, are more confident in their abilities and themselves and gain 2-3 months of reading and math skills.
About re:fab:
Based in New Bedford, Massachusetts, re:fab is a local painting and renovation business serving commercial properties for over 30 years. The company provides a wide range of services. Specializing in painting, re:fab also offers power washing and complete renovation services. For more information on careers and services offered by re:fab, visit https://refabpro.com.