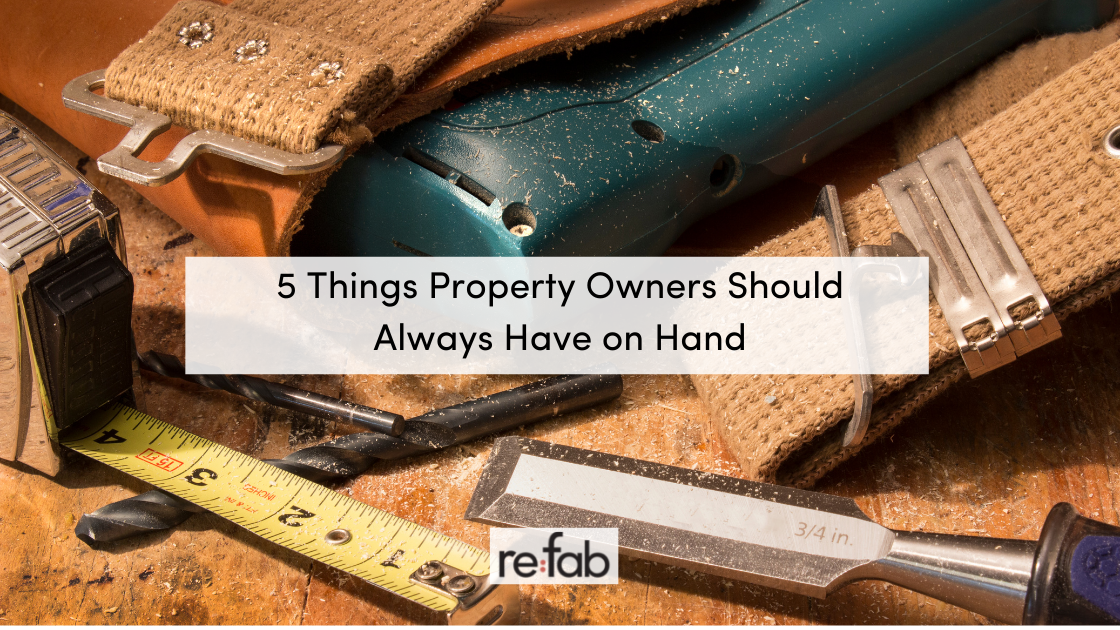 Repairs and maintenance are an imminent reality for any property owner. Combatting property issues doesn't always have to be time-consuming or expensive. Preventive measures are the key to simple solutions during issues or emergencies.
There are a few select things that every property owner should have on hand in case of emergencies and repairs. This checklist will help prepare for several situations that require fast attention, saving you money and from a likely headache.
Emergency Kit
An emergency kit should include items like orange cones, reflectors, a fire extinguisher, reflective tape, and similar items. This kit may not be a direct solution to any issues your property might have but is necessary to prevent injury, further damage, or even lawsuits.
 "Touch Up" Products
Small blunders like broken walls, chipped paint and squeaky doors are often inexpensive to fix but are easily forgotten. Even when minimal, small property wounds like this can be distracting to clients, guests, etc. Keep quick-fix products like WD-40, wall patches, and touch-up paint available. (Tip: Make sure to regularly check liquid products to ensure they have not dried up or expired
Plenty of Tools
Tools can include your everyday items like hammers and screwdrivers, but don't forget the small items that can have a mighty impact. Keep different sized screws, nails, hooks, and washers handy in case of emergencies.
Large Appliances
Larger appliances are an investment, but a worth-while asset. Your need for large appliances should be based on the type of property you have, your location, and major pain points. For instance, if your property is located in an area that gets a lot of snow, a snowblower would be a good investment for safety and ease.
A List of Quick Contacts
We're only human. And property managers can only do so much and be in so many places at once. Build your list of reliable contacts including electricians, repairmen, plowers, and a contracting company. If you're looking to discuss any potential renovation projects, contact us to get a quote and talk about your options!
Now that you're prepared for anything, it's time to renovate! Don't go at it alone. Contact us today to learn more about our services. We look forward to working with you!