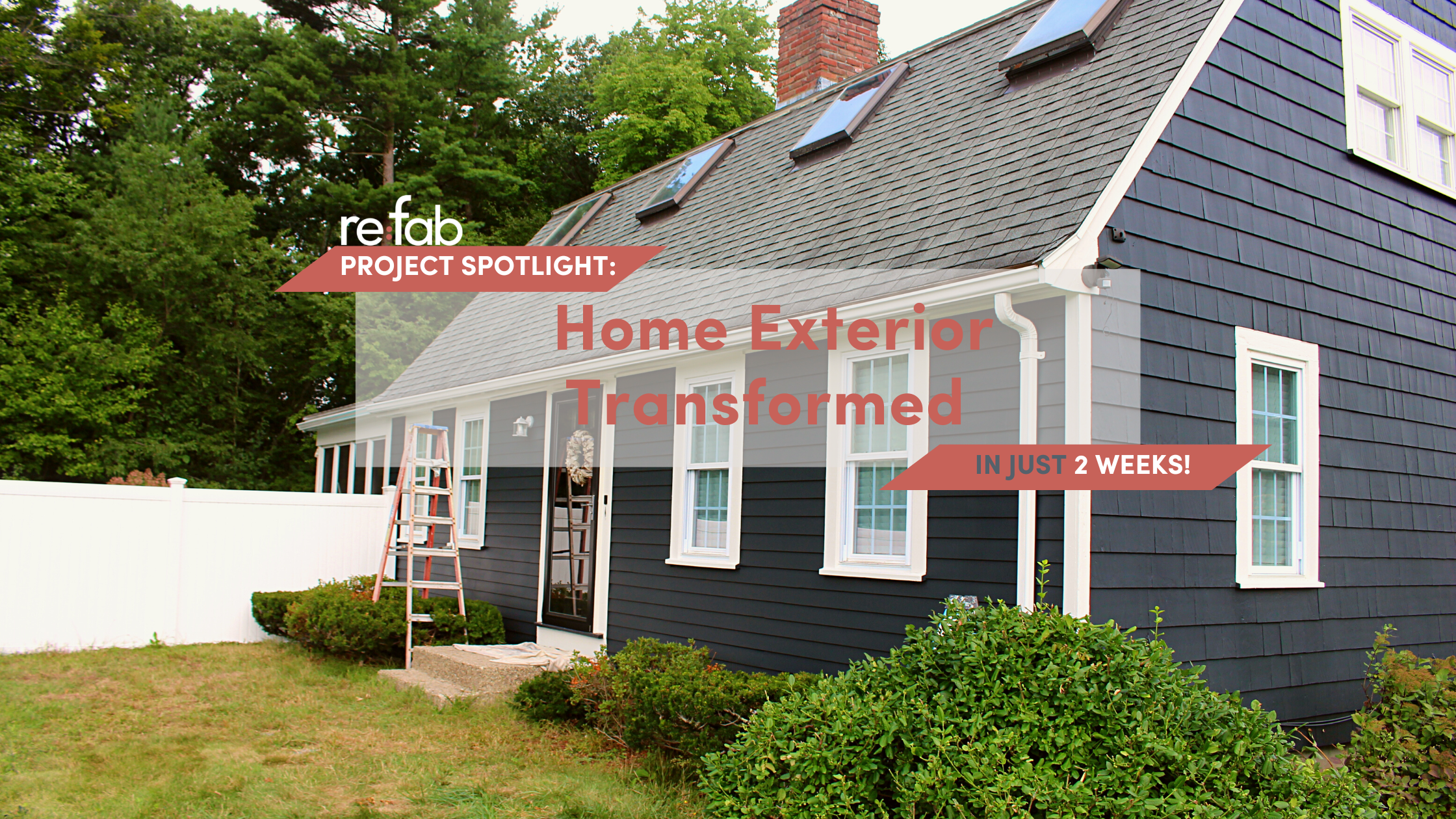 It's amazing what some paint and a new color can do! Take a look at this home we transformed in 2 weeks! We did on this home's exterior in Stoughton, MA. The rain did not stop us from getting this re:paint done on time, in just two weeks!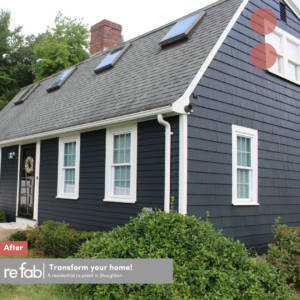 We can't help but to love a good transformation like this one! And, the homeowner loves it too! She said, "the crew was professional, prompt and did an excellent job." Great job, Jason and his crew!
We can start your painting project in as early as TWO WEEKS!
How did we get this home transformed in 2 weeks, even with rain days? At re:fab, we have been painting for over 30 years! We paint not only homes of all shapes and sizes like this one, but also restaurants, stores, storage facilities, schools, industrial spaces, health care centers, and much more. Learn more about what re:fab can do for you here! Looking to refresh your home and want to learn more about our home painting & renovation services? You can learn more about our residential painting here or give us a call today at 833-255-6062. Or, you can contact us here and get your refresh completed with re:fab today! Keep up to date with other project spotlights and more on Facebook!