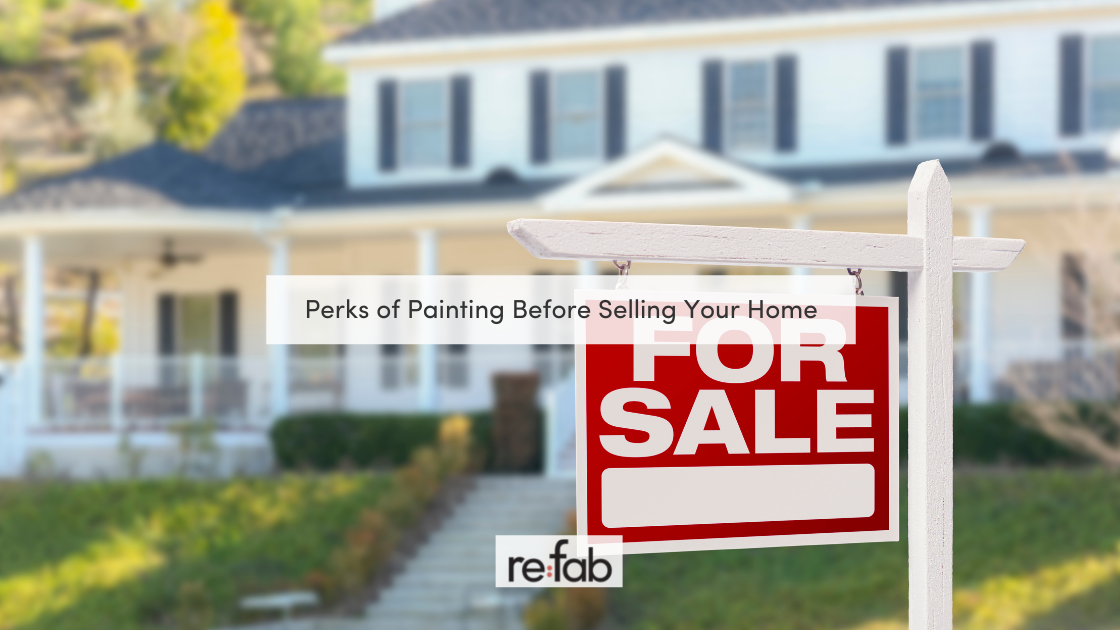 So you've decided to sell your house. Now what? Despite the long list of things to complete before your house hits the market, adding one more thing could be wildly beneficial. See why painting your house before selling has major perks.
You've thought it over, weighed the pros and cons, and come to the decision to sell your house. Now what? You want to sell your house fast and at the highest value.
A laundry list of to-dos suddenly begins to populate. Painting your house may be on the bottom of your list, but bumping it closer to the top has some major benefits.
 Value Increase
Last year, Zillow compiled data on colors that increase the value of your home. They found the average increase in home value for specific colors in certain parts of your house.


source: businessinsider.com
There's a high chance that during your time at home, you've personalized it and incorporated color schemes and paints that appeal to you. What you like though, may not be what your potential buyer prefers. By changing your external or internal paint colors to ones shown to increase value, you could walk away with a bigger chunk of change.
Give Them a Good Feeling
New paint looks well, new. People like new, fresh, and clean appearances, as proof that the property has been maintained well. If they're consistently spotting faded paint and chips, they may start to wonder what else hasn't been maintained properly.
 The Bigger Picture

Purple walls and a faded green door may be some beloved character traits of your home,
but can inhibit potential buyers from picturing themselves there in the future. Think of your house as an opportunity for imagination for every potential buyer. Toning down your style to a color that appeals to a wider audience will allow them to envision adding their own personal touches to the home. The easier it is for them to imagine themselves there entirely, the more likely they are to become attached to it.
 Time Well Spent
A potential buyer could love just about everything your home has to offer, but a bit of extra work on their side could be a deal-breaker. If the house has not been freshly painted (especially if it needs it), they'll probably notice. Old paint means more of their time and money – an effort and expense they didn't plan for. An extra step may cause them to walk away.
Hiring a professional to power wash or paint your house before selling will eliminate the headache of adding big project to your to-do list. It will also ensure paint perfection and eliminate time-consuming mistakes.
 With re:fab, you can easily finance your pre-sale renovations. Contact us today for an estimate and to discuss your options!