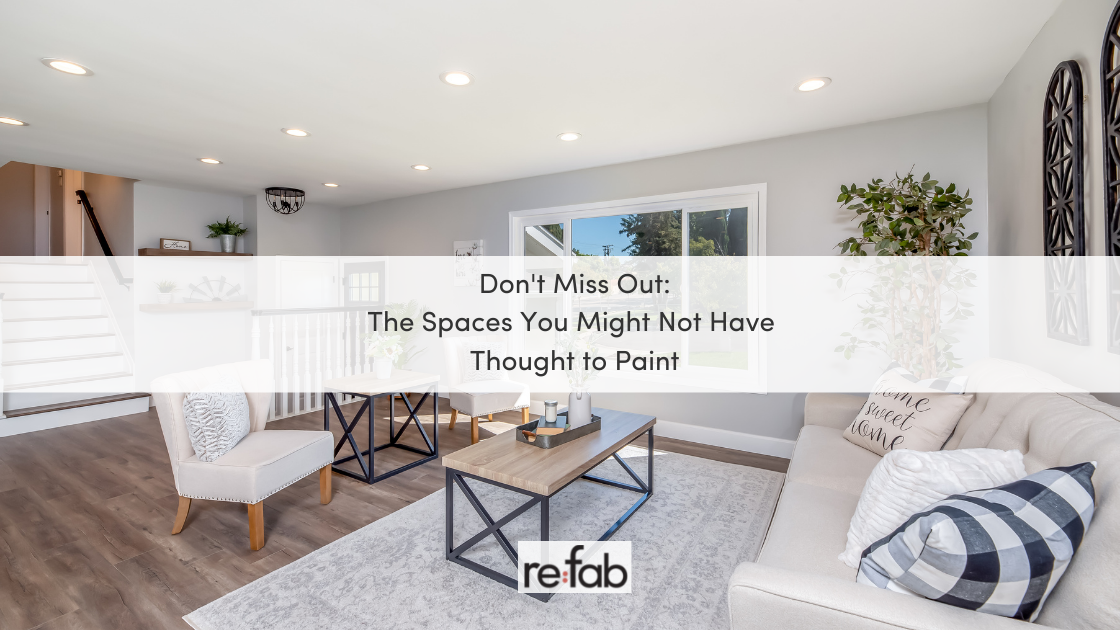 Want to add a unique touch to your home? Paint some of the more unexpected places. Read this article to find out spaces you might not have thought to paint
Making a house a home takes time. Your home should reflect your style and feel like an extension of your family's personality. This will come together by way of the furniture you choose, hanging pictures, art and, of course, paint. There are small touches you can make to your house in order to add a more personal touch without adding more clutter. If you are looking to spruce up your home quickly, here are some places to add a touch of paint that you might not have thought about before.
Open Up a Surprise
Instead of leaving them blank, take a paintbrush to the inside of your cabinets. Whether it be in your kitchen, bathroom or living room, a pop of color can change the whole aesthetic of an area. Use an accent color that is already incorporated into the space, or choose a new one to add an element of surprise. Have your children been begging you to paint their rooms a crazy color? Compromise with them, and use it to paint the inside of their closet. Who knows, you may enjoy it too!
Have a room with a theme? Carry it onto the outlets and light switch plates. Have an astronaut themed kid's room? Add stars and a rocket ship to the light switch. Looking to add a nautical touch to your beach house? Paint anchors onto a light switch plate like the one below. There are endless possibilities when it comes to this concept!
Fire Things Up
Changing the color of your fireplace can completely change how a room feels. Going from red brick to a crisp white, can give the space a lighter feeling and gives you the opportunity to play around with new furnishings. You could even re-paint the walls and go for a completely new look!
Be a Step Above the Rest
Staircases are usually pretty simple- you choose a type of wood, paint or carpet and that's that. But it doesn't have to be that way. Add some color in between each step (on the risers) and bring more life to the area. Paint a fake runner down the staircase or a progression of shades of the same color, gradually getting lighter or darker (an ombré effect). Use chalkboard paint for the staircase leading down to the basement and write some inspirational quotes for the kids, or give them a space to be creative. There are endless possibilities!
Create Unique Entryways
This one might be obvious, but it's fun nonetheless. Paint the doors in your house bright colors to add an element of surprise to each room. Paint one side one color, and paint a pattern on the other. You can even take this idea outside. Paint your back door one color to match the room it leads into, and a lively color on the outside. It is sure to add a cool new element to your backyard.
A home is more than the things you put in it. It is all the ways you make it your own, from the couches and pillows, to the garage and mudroom. By adding small touches of color throughout your house, you can tailor it even more to your style. Need help adding a pop of color to your home? Call re:fab today!