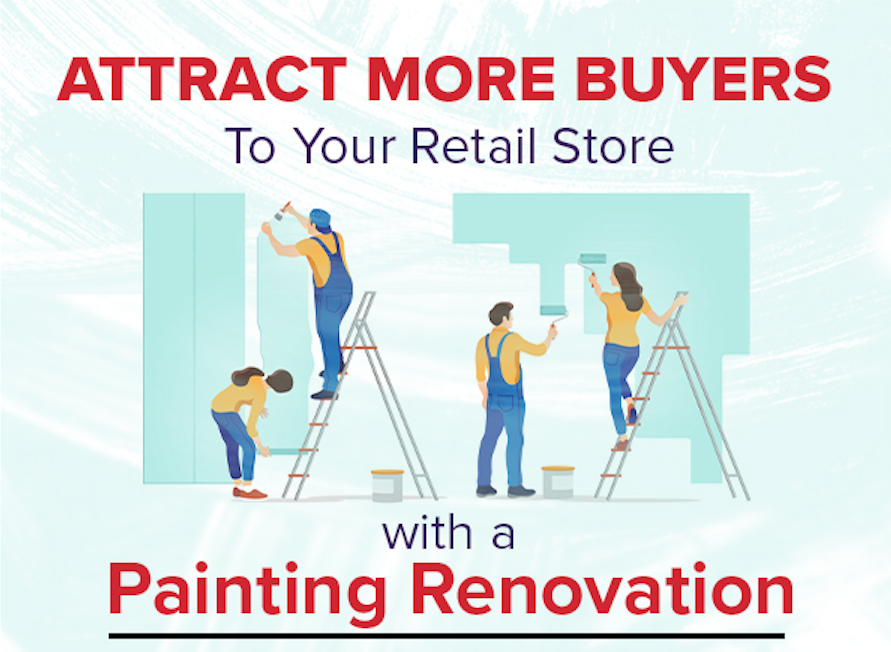 Attract more buyers to your retail store by remodeling your retail business
We know you want to attract more customers and more business to your retail store. While more and more people shop online, it's important to make your business stand out. That means you need to make a good first impression. But how do you do that? The answer is simple: remodel. A remodel doesn't have to be something huge, it can be just a few details that your customers will appreciate, like a paint renewal or space reorganization.
Here are some remodeling ideas for your business that will help you attract more buyers and impress them.
With over 30 years of experience in commercial painting, re:fab knows a thing or two about how to paint a commercial property. Every commercial property holds a unique challenge. Painting a Hospital? Then how to you paint with out getting in the way of the patients trying to heal, or the normal operations of the hospital? When painting a retail store, how do you paint so the store can stay open, and not lose important revenue? When painting restaurants how do you paint so not only it doesn't effect your daily operations, but so it still keeps a safe environment for the food, staff and guest?
Re:fab can help answer all these questions and more. We've literally painted everything! We are experts in working around what is best for your commercial property and business.
Want to attract more buyers to your retail store? Click here to get your free quote today!