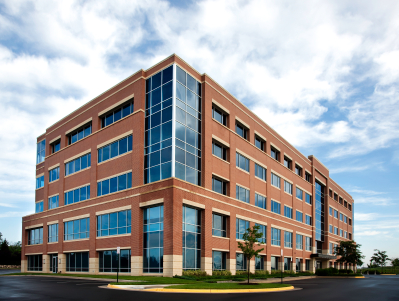 Much like how a car salesman can increase the asking price of a car simply by repairing the dings and dents, painting your office or building is a cost effective and simple way to increase revenue and your bottom line. Before you spend money on an expensive remodel, consider the transformative power of a great paint job! An experienced commercial painting company like re:fab makes it easy to update the look of your office or building, and it also garners you far more benefits than just aesthetics.
Whether you're trying to attract new customers or meeting with business associates, your workspace is a reflection of your company and yourself, so it is important to present the most professional appearance. You wouldn't go to a business meeting in your pajamas, likewise you don't want to lose potential business because of dreary walls. Painting your office or building can also increase employee productivity. Nobody wants to work in a dilapidated hovel. Upkeep of the surroundings lets your employees know that you care about their comfort and are actively trying to create an enjoyable atmosphere, for which they can work effectively. It also subtly informs your employees that you take pride in your company's appearance and if you're willing to take care of the workspace, then you will treat them well.
The color of an office or building dictates the mood you want to set. White walls can be fine and are obviously very professional, but depending on what type of company you have, adding some color can create the appropriate atmosphere. You wouldn't find the same color scheme in a spa as you would at an amusement park. Likewise, if you want to present your company as young and hip or trustworthy and established there are particular colors that can indicate either. The experts at re:fab can guide you in picking the color that best reflects the image you want to portray for your company.
Finally, keeping an attractive façade to your office or building maintains its value. If in the event you ever need to sell or lease your space, having professionally painted walls is not only more aesthetically pleasing, but tells the potential new owner or leaser that you have taken steps to make sure this space was well taken care of. Power Washing can also help with this and is another service provided by the re:fab. Power Washing can help keep your building clean and mold free.
With thirty years experience, re:fab specializes in commercial painting in New England and throughout the United States. They also offer power washing, epoxy floor application, EIFS repairs and numerous other services to help your business look its best and run at its most efficient.
If you're interested in reaping the many benefits of painting your office or building, please contact re:fab and one of our team members would be happy to help you.