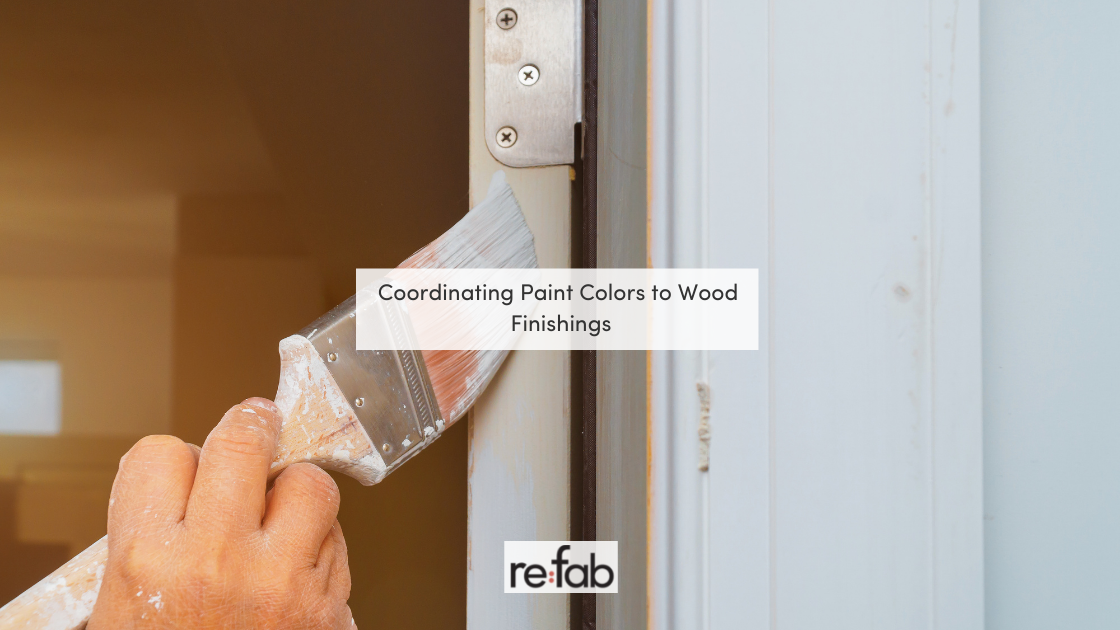 If you are looking to add a warm and natural look to your home, you most likely will do so in your flooring, cabinets, furniture and even wall trim. But have you considered what paint color would actually enhance the wood's finish? Here is some help on how to coordinate paint colors to wood finishings.
Consider the Dominant Hues in The Finish
Before you decide on what paint color you want to use, first identify the undertones in the wood's finish. For example, certain woods such as mahogany or walnut have darker finishes, and warmer undertones such as yellow, orange, or red. Considering the dominant hues in the finish will allow for a better color choice.
Go Neutral
The safest way to go when choosing a paint color is to choose a neutral paint shade for your walls. Neutrals such as beige, ivory, taupe, gray, and shades of white go beautifully with light and dark shades of wood. Choosing neutral paint colors has many advantages. These color palettes are livable, flexible, classic, and can create spaces that are equally so. Have a small space? Another advantage of these colors is how they can make a small space feel larger.
Even though neutral means without color in the context of interior design, it's important to be aware that these neutral hues have underlying tones that should be considered. Beige is always a good color to choose, but natural hues that come from brighter colors can also opt-in as beautiful wall colors. Think of brighter/lighter colors of blues for example.
Use Contrast to Make a Statement
Dark finishes such as mahogany, walnut, or cherry stand out beautifully against any light color. Complementing your dark wood accents with a very light wall color makes a bold statement; It allows for the wood to stand out much more than it would if you were to use a darker color. Don't be afraid to make a statement.
Check out these In-Home designed spaces that have mastered this concept of beautifully coordinating paint colors to wood stains:
The solid-wood mahogany cabinets paired with the white cabinets and light beige walls in this kitchen makes for a bold, but beautiful, statement.
Wall Color: Horizon by Benjamin Moore
This live-edge vanity looks wonderful against the white window trim and light beige wall.
Wall Color: Gossamer Veil by Sherwin Williams
Wall Color: Gossamer Veil by Sherwin-Williams
The light wall color in this space allows for the oxcart beams on the ceiling to stand out beautifully.
Wall Color: Cotton Ball by Benjamin Moore
Need Some help with your re:design,
contact re:fab today!
---
About the Author


Eden Popek is a marketing manager at In Home Design Builds, a full-service interior design and design-build firm specializing in creating unique and inspired designs.
Owner and founder, Anna Hardy, creates one-of-a-kind furnishings and art from found items and draws design inspiration from a lifetime of world travel. Their commitment to Fair-Trade and support of local craftsmen and small businesses is evident in their services and style.
In Home's interior design philosophy is simple: Good interior design starts with good bones. A coat of lip gloss won't fix the problems that are best solved with a commitment to healthy living, eating well and exercise. So it is with their interior design philosophy. They believe that good design starts from the ground up – and they are committed to an understanding of construction, building arts and solid foundations. Anna's designs are thorough and enduring and start with the best possible beginning before adding her unique aesthetics.