[rev_slider slidertitle="Slider 1″ alias="slider-1″]
Our expert teams deliver excellent results on-time and on-budget for businesses across the country
With over 25 years of experience painting and remodeling commercial properties for local, regional and national clients of all sizes and across all industries, ProGroup has established itself as a trusted partner to customers. Specializing in both exterior and interior painting and renovations – including industry-specific materials and applications – we are committed to delivering excellent results with minimum impact to your business operations.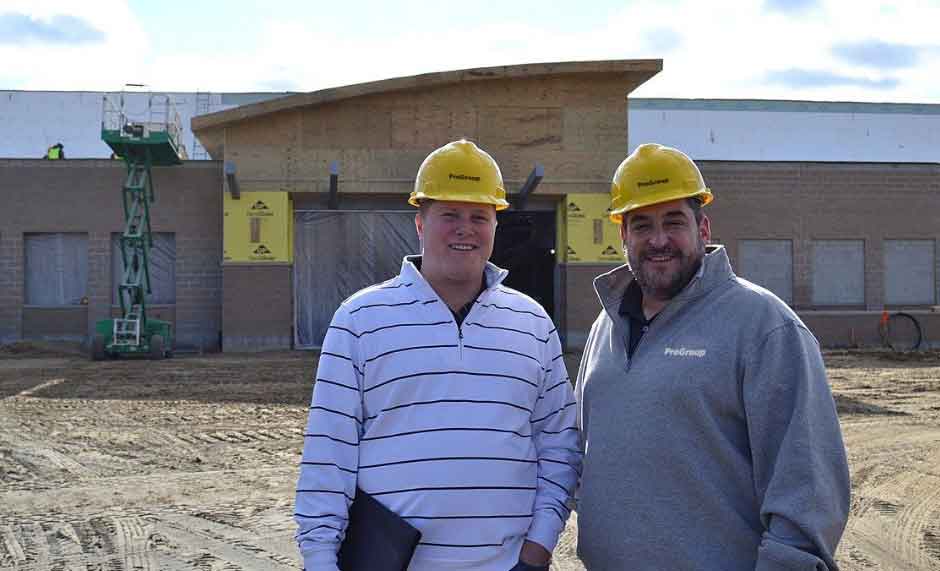 We've built our business through word of mouth
Our customers are our best salespeople. We work hard to develop lasting relationships and we're proud to be a trusted resource for our customers' building and property renovation needs of all sizes.
1 – Custom Scope and Scheduling
We understand that every customer is unique and has specific goals and requirements. Our process begins with a thorough discovery call where we document your needs and define a plan that will deliver a successful project on time and within budget.
2 – Transparent Project Management
ProGroup's project managers provide clear insight into your project schedule and full transparency throughout the process so you always know exactly what's happening. Our delivery process allows us to work around your needs and schedule – including working nights and weekends – to mitigate any disruptions to business operations.
3 – Quality Assurance Review and Launch
At the end of your project, we perform a quality assurance check to make sure each goal and requirement detailed in your scope of work was completed to your satisfaction. Our goal is to ensure that every detail is covered and that you're completely satisfied with our team's work.